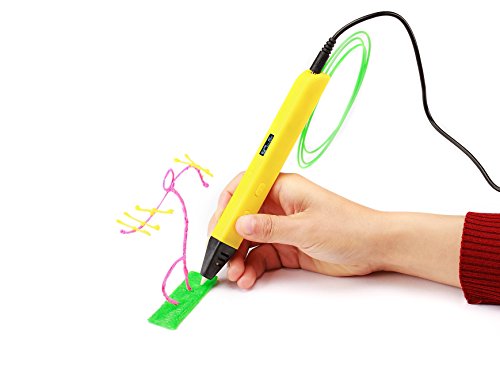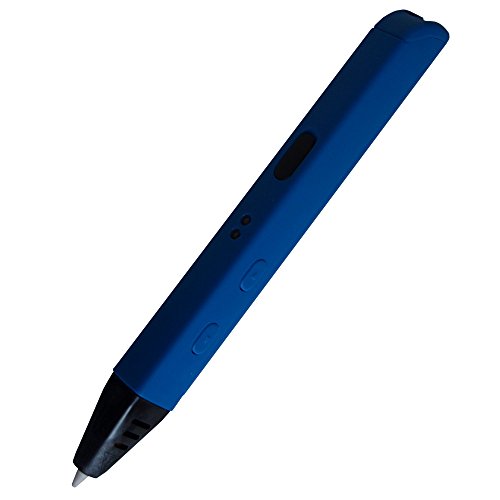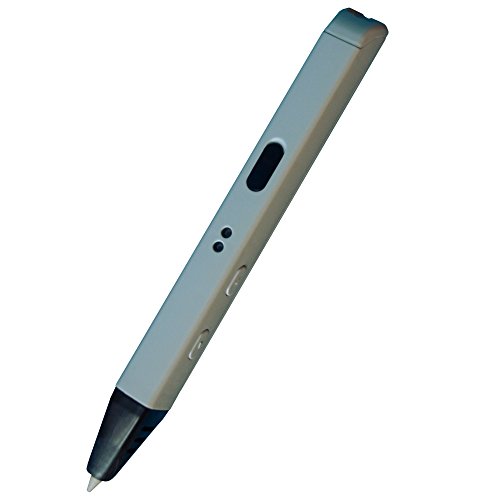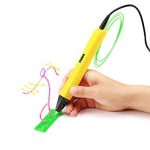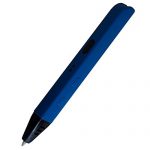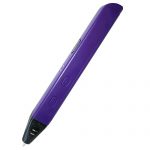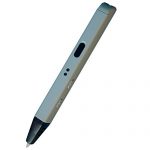 VectorMoon Stereoscopic 3D Printing Pen for 3D Drawing and Doodling – Kids and Adults – 1.75mm ABS/PLA Filament
$149.99 (as of October 8, 2017, 7:52 pm)
DRAW YOUR DREAMS! Replace your old pen and paper with the new and improved VectorMoon 3D printing pen. This pen heats plastic to its melting point, creating the perfect consistency for drawing on paper, clothes or even off of the paper in the air!
NEW AND IMPROVED SLIM DESIGN! Compared to its competition, VectorMoon's 3D printing pen is much slimmer to better fit the contours of the users hands, young or old.
INCREASE YOUR USAGE TIME! With other 3D pens on the market, the user must hold the extrude button down in order to draw. VectorMoon's 3D printing pen enables a double tap to continuously extrude until toggled off.
Description
Amazon Customer Reviews
Additional information
Reviews (0)
Description
3D printing technology is rapidly increasing. Just a few years ago, consumer owned 3D printers were merely things of dreams. Now, you can hold all of that technology in the palm of your hand! Make your lifeless pen/pencil drawings pop out of your page and into reality with VectorMoon's 3D printing pen!
KEY PRODUCT FEATURES
1. SLIM DESIGN: SLIMMEST and LIGHTEST 3D printing pen on the market with a size of 5″ x 1″ x 1.2″ and weight of 8 oz.
2. EASE OF USE: Other 3D pens on the market become tiresome after drawing for only a few short minutes due to constantly having to hold the extrude button down. With VectorMoon's 3D printing pen, a simple double tap of the extrude button with enable a steady stream of material to flow out, leaving your fingers unstrained.
3. POWER BANK COMPATABLE: DRAW ANYWHERE by plugging your 3D pen into a power bank. Do not be constrained to the wall like you would be with our competitor.
SPECIFICATIONS
Printing Material: ABS/PLA 1.75mm
Feed Rate: Adjustable
Electrical: 5VDC 2A – 10W
Nozzle Diameter: 0.6mm
Filament Temperature: ABS – 210C, PLA – 175C
Power Needed: 100-240V, 50/60Hz, 2A
Dimensions: 175mm x 17mm x 20mm
Weight: 40g
PACKAGE CONTAINS
1 x Power adapter and cord
3 x loops of varying colored filament
1 x Temperature adjuster tool
1 x VectorMoon 3D Printing Pen
1 x User Manual
SAFTEY WARNING
1. Suitable for users 8+ years of age. Children should only operate under supervision from guardian.
2. The nozzle operates at high temperatures to melt the plastic. Do not touch!
3. Keep pen away from water.
DRAW YOUR DREAMS! Replace your old pen and paper with the new and improved VectorMoon 3D printing pen. This pen heats plastic to its melting point, creating the perfect consistency for drawing on paper, clothes or even off of the paper in the air!
NEW AND IMPROVED SLIM DESIGN! Compared to its competition, VectorMoon's 3D printing pen is much slimmer to better fit the contours of the users hands, young or old.
INCREASE YOUR USAGE TIME! With other 3D pens on the market, the user must hold the extrude button down in order to draw. VectorMoon's 3D printing pen enables a double tap to continuously extrude until toggled off.
FULL ADJUSTABLITY! VectorMoon's 3D printing pen has both a temperature dial and speed control in order to fine-tune to your specific preferences.
THE ONLY LIMIT IS YOUR IMAGINATION! With all colors of 1.75mm filament available (3 rolls of which are included with purchase), anything you can think, you can draw and bring to life!
SOAP Fault: (faultcode: aws:Client.RequestThrottled, faultstring: AWS Access Key ID: AKIAIPIWXOVXVHGU4IOA. You are submitting requests too quickly. Please retry your requests at a slower rate.)
SOAP Fault: (faultcode: aws:Client.RequestThrottled, faultstring: AWS Access Key ID: AKIAIPIWXOVXVHGU4IOA. You are submitting requests too quickly. Please retry your requests at a slower rate.)
Additional information
| | |
| --- | --- |
| Color | Yellow, Blue, Purple, White |