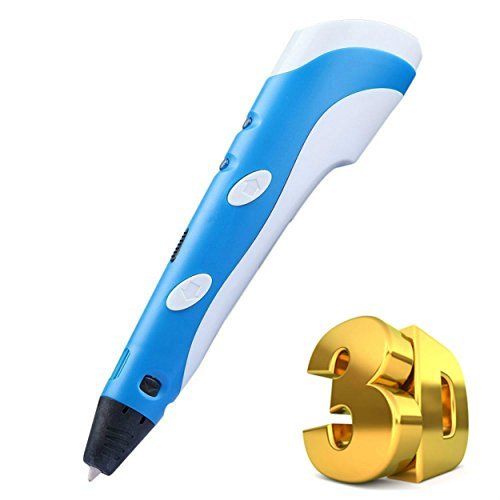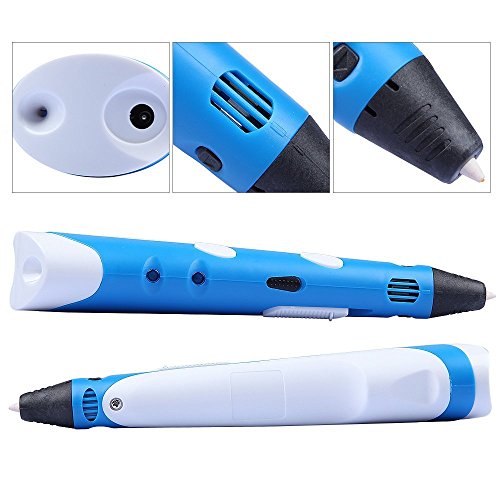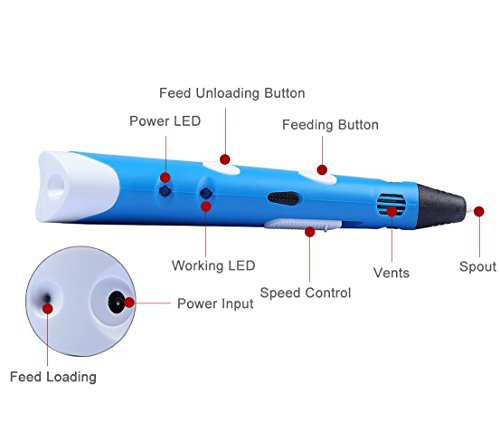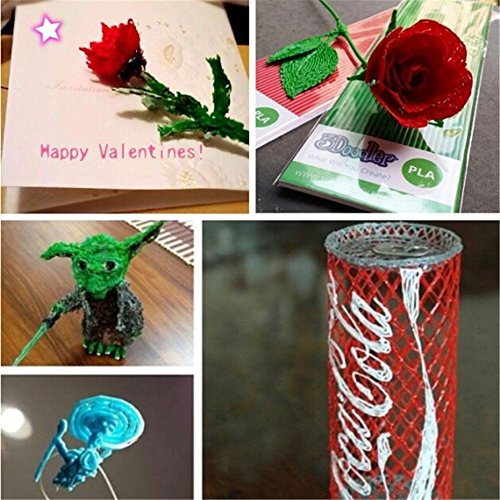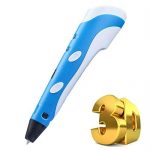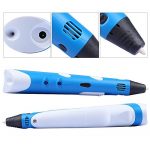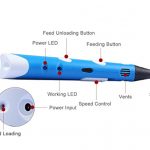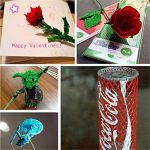 Tictop 3D Printing Pen,3D Drawing and Doodle Model Making Arts & Crafts Drawing,3D Printer Pen with 3 Free 1.75mm PLA Filament,Help Children's Brain Development,Most Suitable DIY Gift
$129.99 (as of October 8, 2017, 7:51 pm) & FREE Shipping. Details
EASY TO USE – This 3D Printing Pen is lightweight and slim, speed control and comfortable for all hands. It replaces ink with PLA or ABS filament to create objects you want to show in the air.
PROFESSIONAL DESIGN – Electric heating nozzle integrated and compact design convenient for maintenance and replacement.
Design Optimization – Preventing nozzle clogging by advanced unclogging mechanisms technology.
Description
Amazon Customer Reviews
Reviews (0)
Description
THANK YOU FOR SHOPPING THE BEST 3D PRINTING PEN IN TICTOP!
Tictop 3D printer pen can bridge the gap between experienced and new users.
Image being able to printer 3D objects directly from this pen.
Transform the traditional paintbrush into a 3D printer pen.
The Tictop 3D Printing Pen Package includes as follow:
-1x Blue 3D Printing Pen
-1x 110-240V USA Power Adapter
-3x 1.75mm PLA Filament with different colors, 10 gram per loop
-1x Operation instruction booklet
Product Features:
Intelligence auto standby mode after 5 minutes idling
Nozzle diameter: 0.7mm
Power input: 12V 3A
Heating temperature: 160-230 degree adjustable
With advanced thermal control, filaments jamming detection, and super silence design
The slender pen body suits hands use
The speed can be changed by single finger
Create freestyle 3D objects
Plastic heats up and then cools to a solid shape
A wonderful gift for creative children and adults
Safety and Warning Instruction
1.This 3D pen is suitable for children above 8 years old and adult; Children should use it under the guardian of adult.
2. The nozzle and surrounding area can reach a 230 degree high temperature, keep your bare hands away from the nozzle.
3. Keep it in safe place out of children's reach and avoid falling.
Quality Assurance:
Each item you purchased from Tictop will be fulfilled and shipped by Amazon Warehouse, ensure a fast and safe delivery.We promise a 30-Day Limited Product Warranty (caused by non-artificial breakdown).If you ever have any issue with your product, contact us and our incredible support team will respond to you within 24 hours.
EASY TO USE – This 3D Printing Pen is lightweight and slim, speed control and comfortable for all hands. It replaces ink with PLA or ABS filament to create objects you want to show in the air.
PROFESSIONAL DESIGN – Electric heating nozzle integrated and compact design convenient for maintenance and replacement.
Design Optimization – Preventing nozzle clogging by advanced unclogging mechanisms technology.
DEVELOP IMAGINATION – The 3D pen is a great tool for anyone interested in 3D drawing. It can bring you a lot of fun and unexpected creation. There is no limit, just draw out things in your mind.
PERFECT FOR KIDS & ADULTS – This 3D Pen is perfect for children above 8 years old and adults no matter you are artists, hobbyist or creative lovers. This is the toys parents and children share time together, gifts exchanged between friends, tools designer inspired performance.It is a great gift for any occasion!
SOAP Fault: (faultcode: aws:Client.RequestThrottled, faultstring: AWS Access Key ID: AKIAIPIWXOVXVHGU4IOA. You are submitting requests too quickly. Please retry your requests at a slower rate.)
SOAP Fault: (faultcode: aws:Client.RequestThrottled, faultstring: AWS Access Key ID: AKIAIPIWXOVXVHGU4IOA. You are submitting requests too quickly. Please retry your requests at a slower rate.)