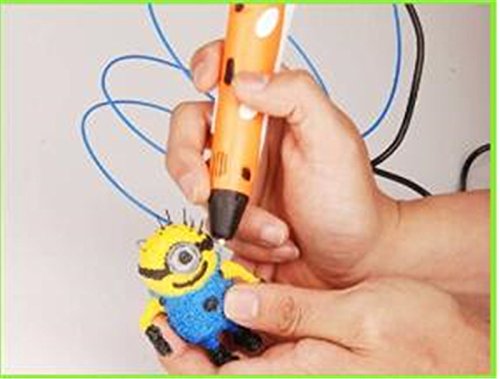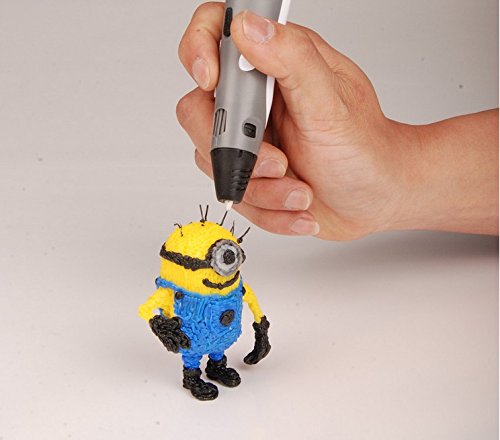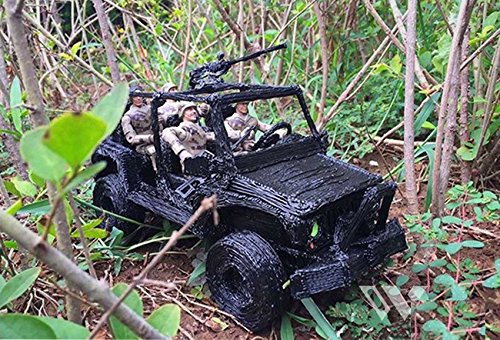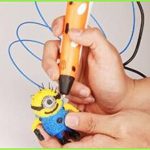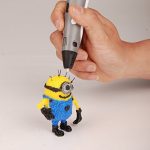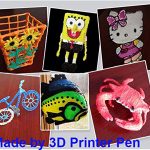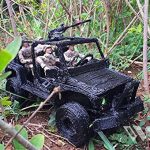 Tictop 3D Printing Pen (Blue) with 3 Free 1.75mm PLA Filament Ver. 2015
$38.50 (as of October 9, 2017, 12:03 am)
This pen replaces ink with plastic which melted at a high temperature to create a 3D object instead of just an idea on paper. It can be used to draw in the air or on surface as well as tracing objects on paper.Prolonged use doesn't cause FLAC fatigue
lightweight and slim design,easy to handle.Currently on the market there are several 3D stereoscopic pen, but they are not very comfortable to use i.e bulky, heavy weight, is not conducive to hold control operation
Control: .For some of the design and operation of three-dimensional defects pen on the market , we believe our pen provides users to operate when arbitrary.
Description
Amazon Customer Reviews
Reviews (0)
Description
THANK YOU FOR SHOPPING THE BEST 3D PRINTING PEN IN IPC!
3D pen is a great gift can bring us so much fun, and it is s a very meaningful gift, no matter for who or what occasion.
The IPC 3D Printing Pen Package includes as follow:
-1x Blue 3D Printing Pen
-1x 110-240V USA Power Adapter
-3x 1.75mm PLA Filament with different colors, 10 gram per loop
-1x Operation instruction booklet
Product Features:
Intelligence auto standby mode after 5 minutes idling
Nozzle diameter: 0.7mm
Power input: 12V 3A
Heating temperature: 160-230 degree adjustable
With advanced thermal control, filaments jamming detection, and super silence design
The slender pen body suits hands use
The speed can be changed by single finger
Create freestyle 3D objects
Plastic heats up and then cools to a solid shape
A wonderful gift for creative children and adults
Safety and Warning Instruction
1.This 3D pen is suitable for children above 8 years old and adult; Children should use it under the guardian of adult.
2. The nozzle and surrounding area can reach a 230 degree high temperature, keep your bare hands away from the nozzle.
3. Keep it in safe place out of children's reach and avoid falling.
Quality Assurance:
Each item you purchased from Tictop will be fulfilled and shipped by Amazon Warehouse, ensure a fast and safe delivery.We promise a 30-Day Limited Product Warranty (caused by non-artificial breakdown).If you ever have any issue with your product, contact us and our incredible support team will respond to you within 24 hours.
This pen replaces ink with plastic which melted at a high temperature to create a 3D object instead of just an idea on paper. It can be used to draw in the air or on surface as well as tracing objects on paper.Prolonged use doesn't cause FLAC fatigue
lightweight and slim design,easy to handle.Currently on the market there are several 3D stereoscopic pen, but they are not very comfortable to use i.e bulky, heavy weight, is not conducive to hold control operation
Control: .For some of the design and operation of three-dimensional defects pen on the market , we believe our pen provides users to operate when arbitrary.
heating coil and a nozzle cartridge design . In the development stage, we compared the purchase of several products on the market and found these products in the strict sense, is a failure of design , in terms of appearance and use
You can easily control extrusion speed and choose the plastic filament
SOAP Fault: (faultcode: aws:Client.RequestThrottled, faultstring: AWS Access Key ID: AKIAIPIWXOVXVHGU4IOA. You are submitting requests too quickly. Please retry your requests at a slower rate.)
SOAP Fault: (faultcode: aws:Client.RequestThrottled, faultstring: AWS Access Key ID: AKIAIPIWXOVXVHGU4IOA. You are submitting requests too quickly. Please retry your requests at a slower rate.)