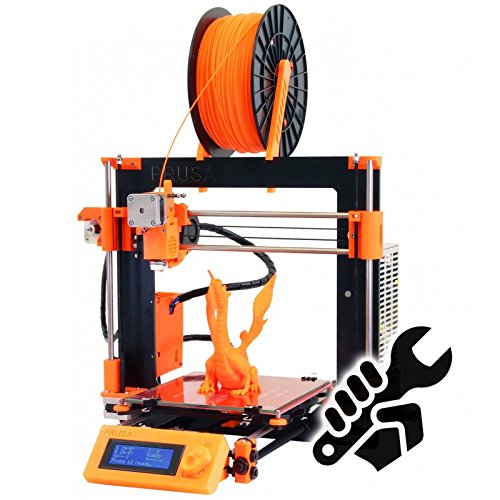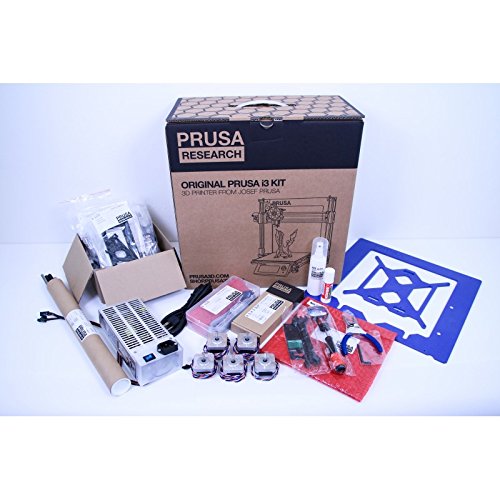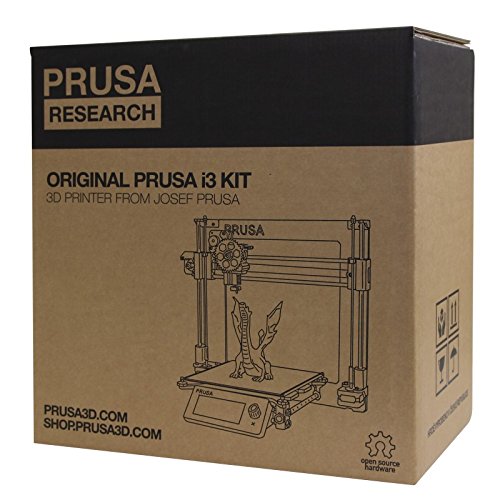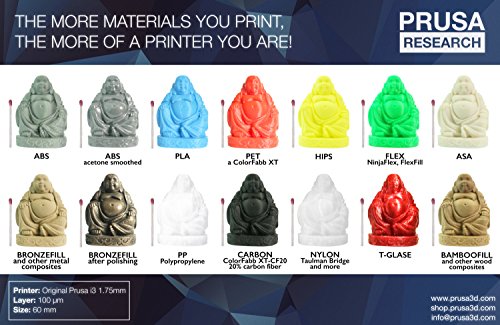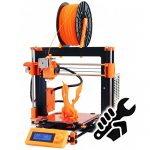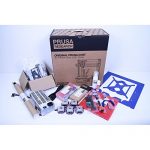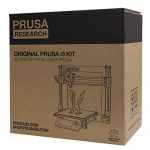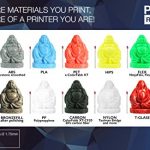 Original Prusa i3 3D Printer kit from Josef Prusa
$599.00 (as of October 8, 2017, 7:56 pm) & FREE Shipping. Details
Prusa i3 is a proven design with tens of thousands users all around the planet.
Now you have a great opportunity to buy one directly from the author Josef Průša and support it's further development.
All parts of this 3D printer are Open Source and are part of the RepRap project.
Description
Amazon Customer Reviews
Reviews (0)
Description
Technical specifications
Print area – 8x8x8 inches (20x20x20 cm)
Open frame design for easy use
Integrated LCD for use without a computer
SD card support (8GB included) and USB port
Geniune E3D 1.75mm hotend and RAMBo mini motherboard
Easy multicolor printing feature based on layer height
Layer height from 50 microns
Heated print bed for warpless printing from any material
Supported materials – PLA, ABS, PET, HIPS, Flex PP, Ninjaflex, Laywood, Laybrick, Nylon, Bamboofill, Bronzefill, ASA, T-Glase, Carbon-fiber enhanced filaments…
Step size in X/Y axes – 10 micron
2 lbs (1 kg) Silver PLA included
Great support
We are an established company and we work hard to help you start 3D printing as soon as possible. The kit comes along with a forum support where our ever growing community can always help or you can even get in touch with Jo Prusa himself at the very same spot! We also run 24/7 chat. With 3D printing, buying a printer is just a beginning!
Best assembly instructions and free 3D Printing handbook
We didn't want to leave anything to chance, so our assembly instructions are pictured to the smallest detail. You don't have to be MIT graduate to assemble our kit 😉
No soldering
You don't have to solder at all to build our kit.
Tools included
You will get even all the tools needed for assembly. We don't expect you to have a fully featured workshop.
Ready to print settings
We provide great print settings with the printer so you don't have to dive into complex new programs the second you finish the build. You can start printing right away! You can of course dive into tinkering 😉
Prusa i3 is a proven design with tens of thousands users all around the planet.
Now you have a great opportunity to buy one directly from the author Josef Průša and support it's further development.
All parts of this 3D printer are Open Source and are part of the RepRap project.
This listing is a DIY KIT for self assembly
the Original Prusa i3 is ONLY available from Josef Prusa RepRap. DO NOT buy from any other seller offering this product, as it will not be THE original
SOAP Fault: (faultcode: aws:Client.RequestThrottled, faultstring: AWS Access Key ID: AKIAIPIWXOVXVHGU4IOA. You are submitting requests too quickly. Please retry your requests at a slower rate.)
SOAP Fault: (faultcode: aws:Client.RequestThrottled, faultstring: AWS Access Key ID: AKIAIPIWXOVXVHGU4IOA. You are submitting requests too quickly. Please retry your requests at a slower rate.)