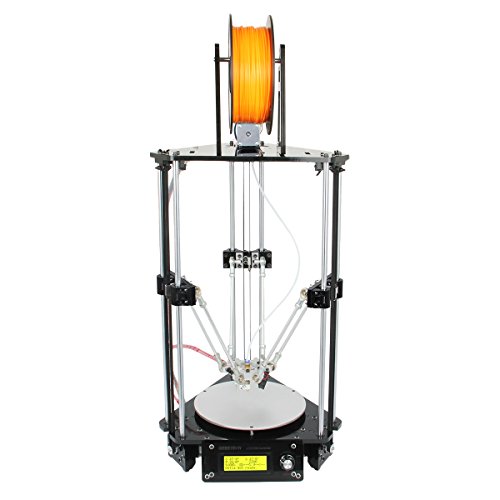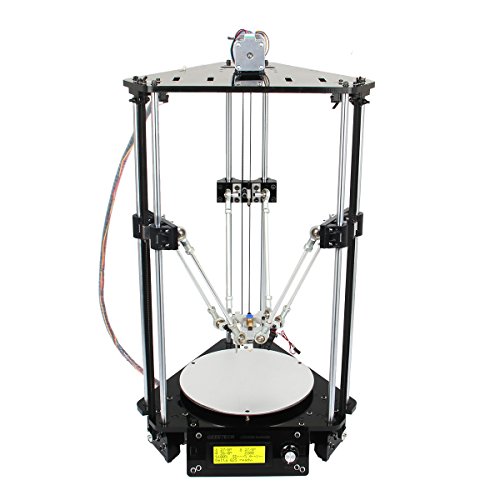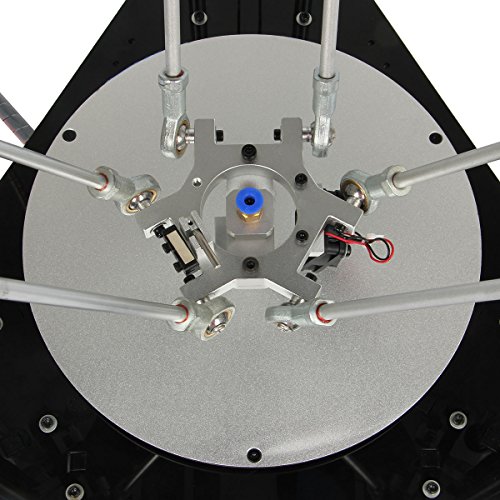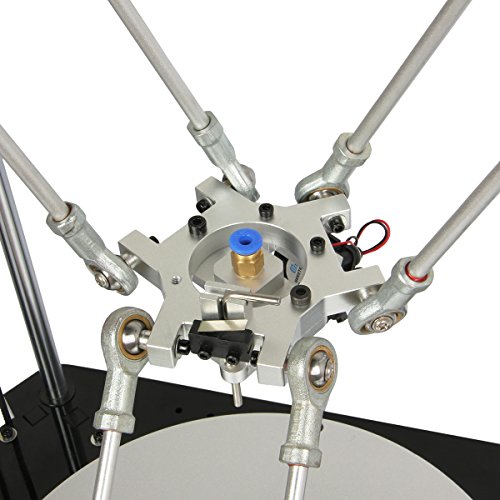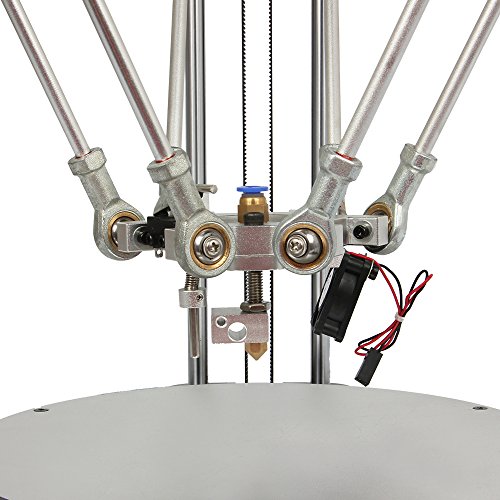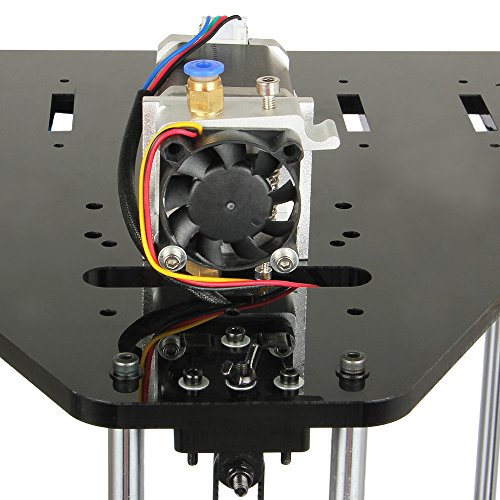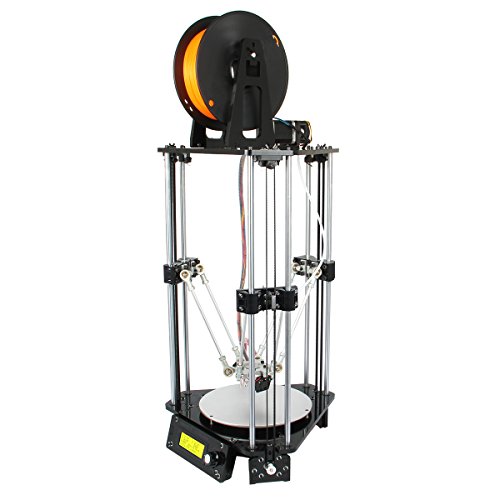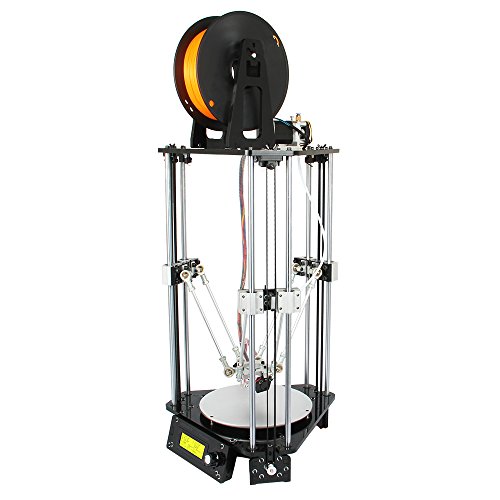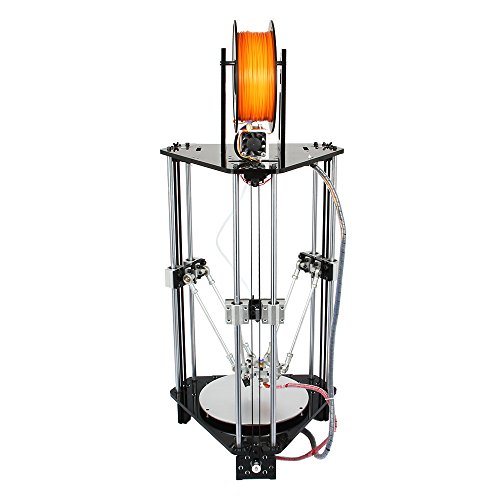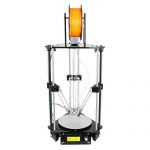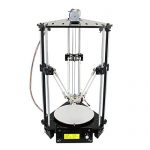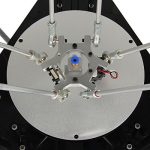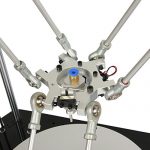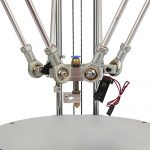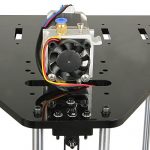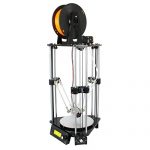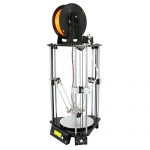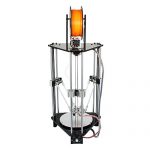 Geeetech Updated Delta Rostock Mini Prusa 3D Printer G2 DIY Auto Level Unassembled + +1KG Free PLA Filament
$408.00 (as of October 8, 2017, 8:03 pm)
1. This Rostock mini G2 is a new upgraded delta 3D printer based on the modified design of the Geeetech Delta Rostock mini generation 1.
2. On the whole, the Rostock mini G2 succeeds the advantages of the previous version like small physical footprint, simple but really rigid frame, high positioning accuracy, flexible effectors, and very similar specification except that we add some innovative design.
3. This G2 is powered by our newly designed control system-GT2560 that supports 2 extruders and eliminates the complicated wiring of Mega2560+Ramps 1.4 and it is more space-saving and convenient.
Description
Main features:
1. New updated control system.
2. Auto-leveling and auto-calibration.
3. More flexible effectors and diagonal rods.
4. More fluent printing process and higher precession.
5. Support PLA, ABS, Nylon and Wood filament.
6. Further simplified structure and enhanced stability.
Print Volume: cylindrical, D: 190mm , H:200mm
Chassis: laser -cut acrylic plate
The Layer Thickness: 0.1mm
Layer Resolution: 0.1mm
Filament Diameter: 1.75
Nozzle Diameter: 0.4mm
Print Speed: 60 to 120 mm/sec
Print Plate Size: 210 x 3mm
Print Plate (Build Platform): aluminum plate + heatbed
XYZ Bearings: carbon steel
Stepper Motors: 1.8° step angle with 1/16 micro-stepping
Max Heated Bed Temp: about 110 ℃
Max Extruder Temp: about 240 ℃
AC Input: 115V/1.5A 230V/0.75A
Output:DC12V/0-15A
No. of Extruders: 1
Connectivity (Interface): USB, SD Card
Electronics: GT2560
3D printing Software: Repetier Host
CAD Input data file format supported: STL, G code
Client Operating System: Windows, Linux, Mac
Machine Dimensions: 320 x 320 x 870mm
Machine weight:8.5kg
Shipping box dimensions:495*395*195mm
Shipping box weight:9.5kg
1. This Rostock mini G2 is a new upgraded delta 3D printer based on the modified design of the Geeetech Delta Rostock mini generation 1.
2. On the whole, the Rostock mini G2 succeeds the advantages of the previous version like small physical footprint, simple but really rigid frame, high positioning accuracy, flexible effectors, and very similar specification except that we add some innovative design.
3. This G2 is powered by our newly designed control system-GT2560 that supports 2 extruders and eliminates the complicated wiring of Mega2560+Ramps 1.4 and it is more space-saving and convenient.
4. We also add an auto-leveling probe for G2; this means you do not have to adjust it every time before you start printing, after the first assembly work, you can almost plug and play.
5. In terms of printing filament, apart from PLA and ABS, G2 supports Nylon and wood filament, which enables more possibilities to create 3D printing project. This G2 is also improved with a build-on LCD control panel; you can monitor the printing process in real time and with a SD card it can realize stand-alone printing, very convenient.
SOAP Fault: (faultcode: aws:Client.RequestThrottled, faultstring: AWS Access Key ID: AKIAIPIWXOVXVHGU4IOA. You are submitting requests too quickly. Please retry your requests at a slower rate.)
SOAP Fault: (faultcode: aws:Client.RequestThrottled, faultstring: AWS Access Key ID: AKIAIPIWXOVXVHGU4IOA. You are submitting requests too quickly. Please retry your requests at a slower rate.)