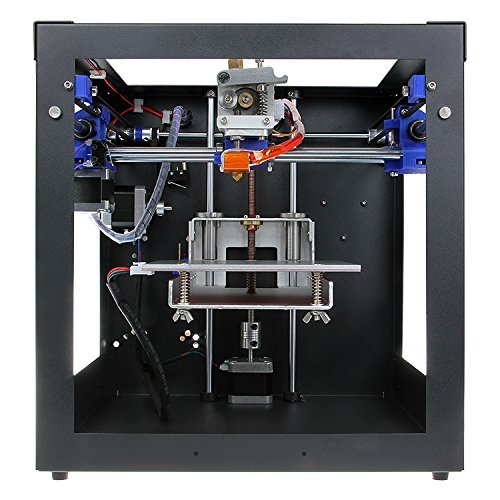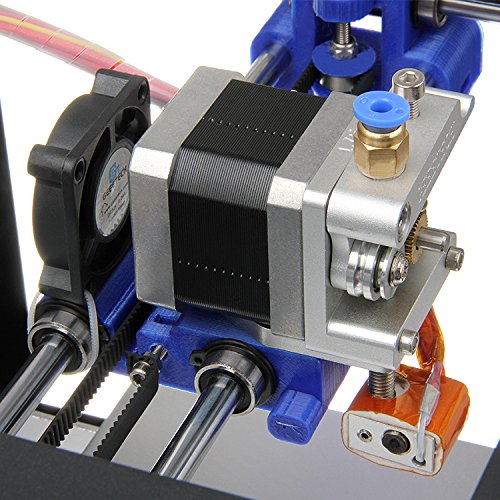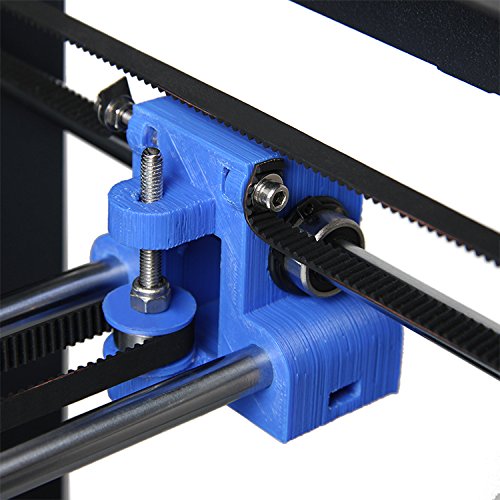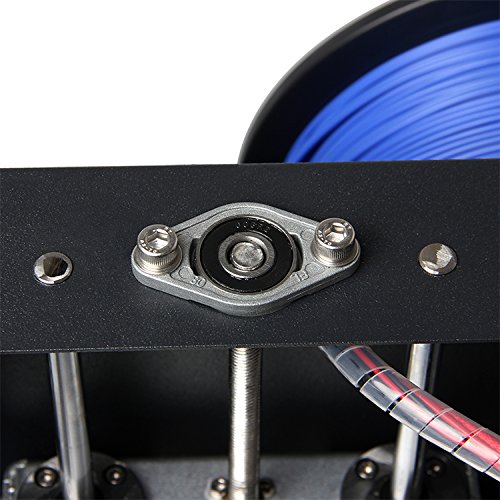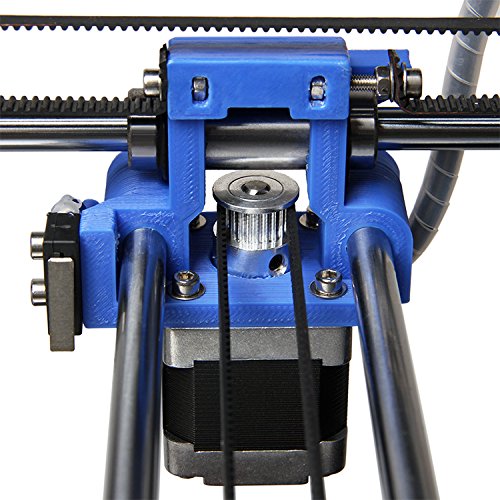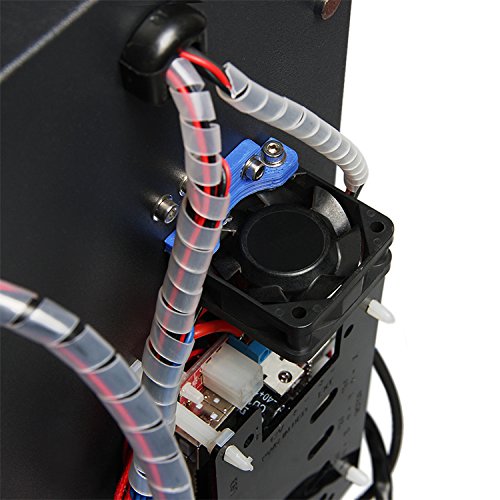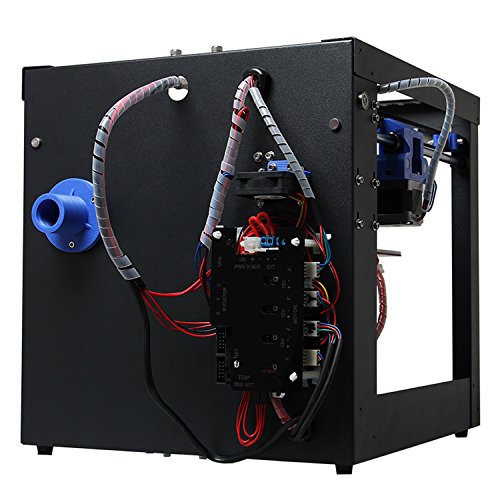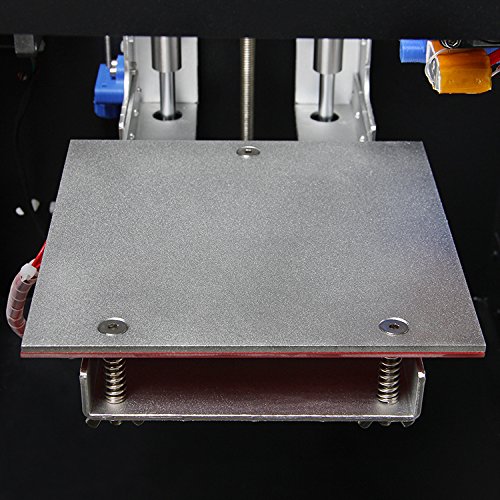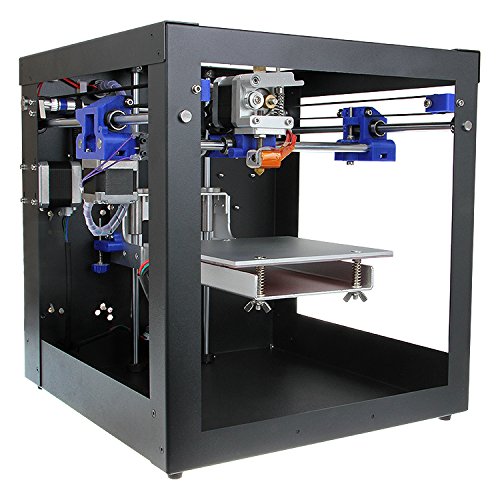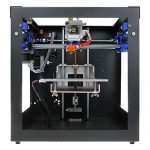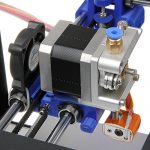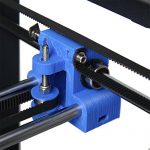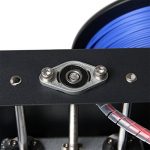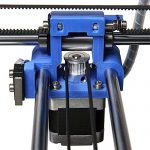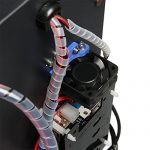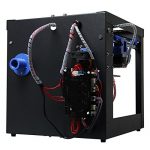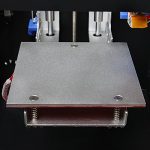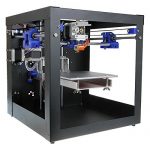 Geeetech Me Creator Mini Desktop MK8 Extruder Assembled DIY 3D Printer Prusa Mendel
$511.00 (as of October 8, 2017, 8:02 pm)
1. Extruder: MK 8 functions as the main force in this refined team to ensure high-precession and flow printing: *Unique ceramic heat preservation cotton wrapping the heat carriage: Ensure stable heating and less power-consuming. *Direct filament transmission: Eliminate the massy gear, enhancing faster flow rate that saves your time and simplify the work. *100 micron layer resolution
2. Main board: Sanguinololu v 1.3a is assigned as the brain of ME CREATOR for its popularity among the category. It features all-in-one design, supports plug-and-play, known for user- friendly and cost-effective.
3. Build platform: Sand grinned oxidation aluminum plate enables higher stability and better adhesion, the heatbed underneath helps to prevent wrapping and rafts of prints, leaving no room for any flaws.
Description
Features:
Creates plastic parts up to 150 x 150 x 150mm
Case footprint :300L x 290W x 300H mm
Uses 1.75mm plastic filament (ABS/PLA)
Heated Aluminum Build Platform with heated Bed
Adapt 2GT timing belt to ensure better printing precision (up to 0.1mm)
Thumbwheel calibration of platform height – no wrench required
Operating voltage: Input 110-240V, Output 12V
Weight: 6.3 kg
Specifications:
Print size: 150 x 150 x 150mm
The Layer Thickness : 0.1mm
Layer Resolution : 100 microns
Chasis : powder-coated steel
Printing Filament : PLA/ABS
Filament Diameter: 1.75mm
Nozzle Diameter: 0.3mm
Maximum Print speed : 60~80mm/s
Recommended Print speed: 40~ 60mm/s
Print Plate Size : 152x152x3mm
Print Plate (Build Platform) : Aluminum plate
AC Input: 110V to 120V, 4.8A, 50-60HZ or 200V-240V, 2.4A, 50-60HZ
Power Requirements: 300W, 12V ,29A
Connectivity (Interface): USB, SD card No.of Extruders: 1
Electronics:
Operational Environment (recommended) : Windows, Mac, Linux
3D printing Software : Repetier Host
CAD Input data file format supported: stl
Client Operating System: Windows, Mac, Linux
Content:
1 x Me Creator.
1 x Power supply 4A 12V 29A ATX interface connection line).
1 x USB Cord (150cm).
1 x LCD 2004 controller.
1 x Spool holder.
1 x Tool kit (a screwdriver, an ejector pin and a rasper).
1 x Instruction manua.
1. Extruder: MK 8 functions as the main force in this refined team to ensure high-precession and flow printing: *Unique ceramic heat preservation cotton wrapping the heat carriage: Ensure stable heating and less power-consuming. *Direct filament transmission: Eliminate the massy gear, enhancing faster flow rate that saves your time and simplify the work. *100 micron layer resolution
2. Main board: Sanguinololu v 1.3a is assigned as the brain of ME CREATOR for its popularity among the category. It features all-in-one design, supports plug-and-play, known for user- friendly and cost-effective.
3. Build platform: Sand grinned oxidation aluminum plate enables higher stability and better adhesion, the heatbed underneath helps to prevent wrapping and rafts of prints, leaving no room for any flaws.
4. Led stripe: Internally built-on LED strip enhances greater visibility to the printing process, making the printer appears more charming in the dark. You can adjust the brightness by manipulating its input/output voltage. Prevent accidental contact with heated or moving parts.
5. Moreover, Me Creator is compatible with most OS such as Windows, Mac, & Linux, which allows Me Creator to be easy-to-use, multiple functions, all you need is just a computer and a power supply to enjoy the pure fun of making.
SOAP Fault: (faultcode: HTTP, faultstring: Service Unavailable)
SOAP Fault: (faultcode: HTTP, faultstring: Service Unavailable)