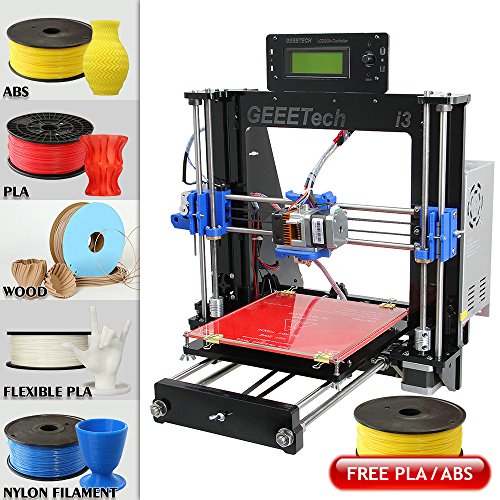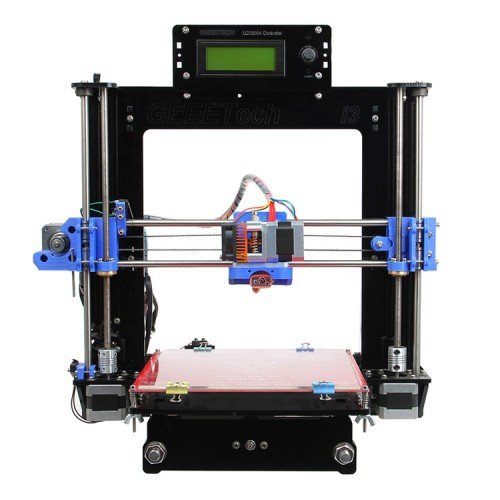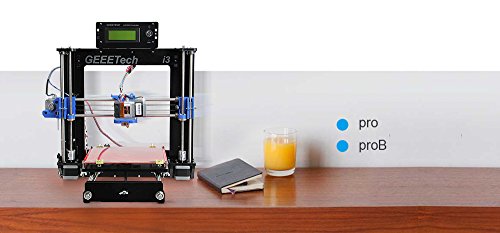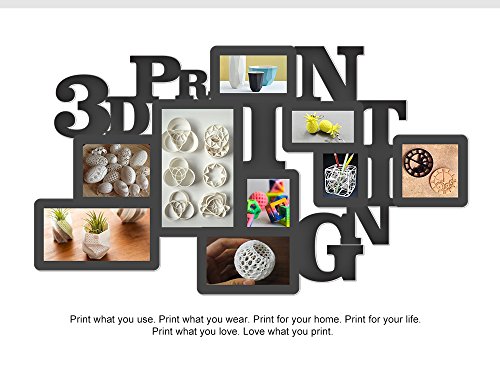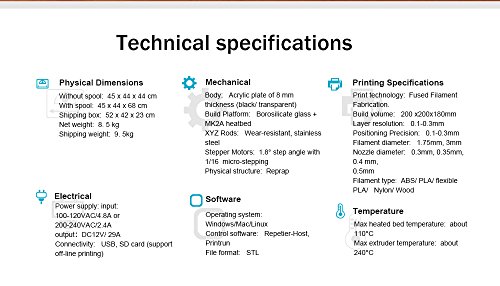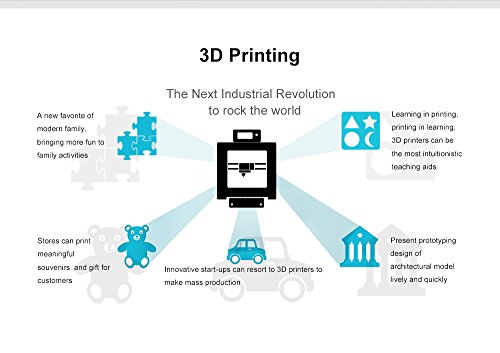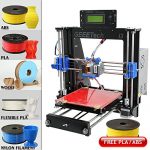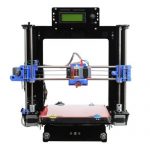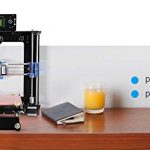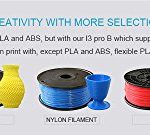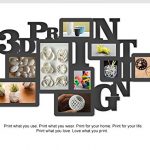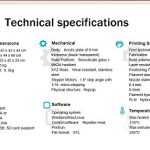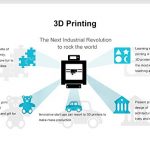 Geeetech Acrylic I3 Pro B 3d Printer,8mm Acrylic Frame,Support Five Materials,High Precision Impressora DIY Kit
$380.00 (as of October 8, 2017, 8:02 pm)
1. Support multiple filaments: Flexible PLA /Nylon Filament /Wood/ABS/PLA, making 3D printing more flexible.
2. Further simplified structure means fast assembly and easy adjustment, which saves you both time and energy as well as speeds up the molding of your innovative products and ideas. It usually takes up to 3 days for a DIYer to assemble the previous I3, not to mention the post-adjustment and debugging work. As to this I3 of Acrylic Frame, however, you can save 70% of time.
3. Enhanced stability and reliability. Geeetech I3 pro B adopts 8 mm-thick acyclic plates, also you can choose the piano-black one and the transparent one, and both colors look good.
Description
Amazon Customer Reviews
Reviews (0)
Description
This Geeetech I3 pro B 3D printer is designed and manufactured by Shenzhen Getech Co., Ltd based on Geeetech I3 pro, except its simple assembly, easy debugging and more stable performance, compared with the I3 pro, I3 pro B features newly added potential for 3D prints-support 5 types of filament: ABS, PLA, Wood, Nylon, flexible PLA and filament, create flexible hinges, joints, shaped parts; enable you to get the most out of your 3D Printer.

Printing specifications:

Print technology: Fused Filament Fabrication.

Build volume: 200 x200x180mm

Layer resolution: 0.1-0.3mm

Positioning Precision: 0.1-0.3mm

Filament diameter: 1.75mm

Nozzle diameter: 0.3mm(default), 0.35mm, 0.4 mm,0.5mm

Filament type: ABS/ PLA/Flexible PLA/ Wood /Nylon

Software:

Operating system: Windows/Mac/Linux

Control software: Repetier-Host, Printrun

File format: .STL. G-code

Temperature:

Max heated bed temperature: about 110°C

Max extruder temperature: about 240°C

Electrical:

Power supply: input: 100-120VAC/4.8A or 200-240VAC/2.4A

output:DC12V/ 29A

Connectivity: USB, SD card (support off-line printing)

Mechanical:

Body: Acrylic plate of 8 mm thickness (black/ transparent)

Build Platform: Borosilicate glass + MK2A heatbed

XYZ Rods: Wear-resistant, stainless steel

Stepper Motors: 1.8° step angle with 1/16 micro-stepping

Physical structure: Reprap

Physical dimensions:

Without spool: 45 x 44 x 44 cm

With spool: 45 x 44 x 68 cm

Shipping box: 52 x 42 x 23 cm

Net weight: 8. 5 kg

Shipping weight: 9. 5kg

Package list:

Acrylic frame Geeetech I3 3D printer kits and tools. Please refer to the user manual.

Note: we will send default nozzle size and tube also the main board to you if you have not left any message.
1. Support multiple filaments: Flexible PLA /Nylon Filament /Wood/ABS/PLA, making 3D printing more flexible.
2. Further simplified structure means fast assembly and easy adjustment, which saves you both time and energy as well as speeds up the molding of your innovative products and ideas. It usually takes up to 3 days for a DIYer to assemble the previous I3, not to mention the post-adjustment and debugging work. As to this I3 of Acrylic Frame, however, you can save 70% of time.
3. Enhanced stability and reliability. Geeetech I3 pro B adopts 8 mm-thick acyclic plates, also you can choose the piano-black one and the transparent one, and both colors look good.
4. The PSU (power supply unit) is assembled together with the printer; which saves you a lot of space and can avoid unnecessary electrical trouble.
5. All the cables and wires are well arranged to make it more neat and easy to operate,6. MK8 extruder ensures smaller layers and higher resolution, make models and objects.
SOAP Fault: (faultcode: aws:Client.RequestThrottled, faultstring: AWS Access Key ID: AKIAIPIWXOVXVHGU4IOA. You are submitting requests too quickly. Please retry your requests at a slower rate.)
SOAP Fault: (faultcode: aws:Client.RequestThrottled, faultstring: AWS Access Key ID: AKIAIPIWXOVXVHGU4IOA. You are submitting requests too quickly. Please retry your requests at a slower rate.)