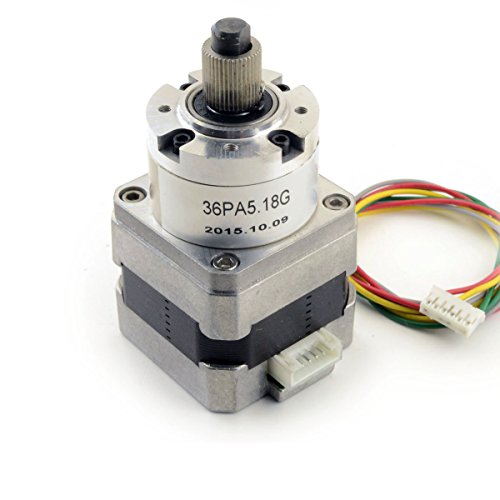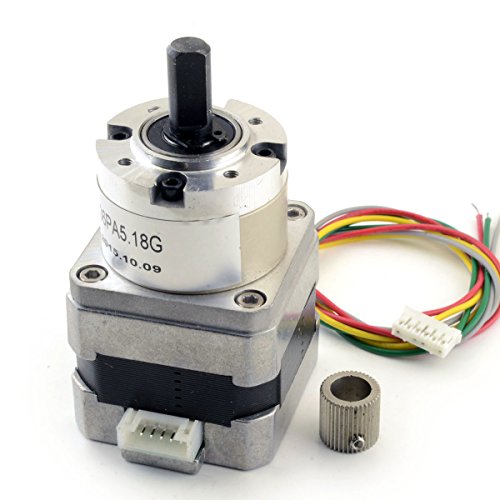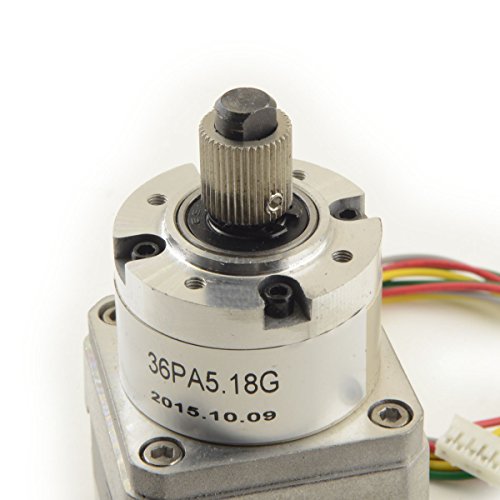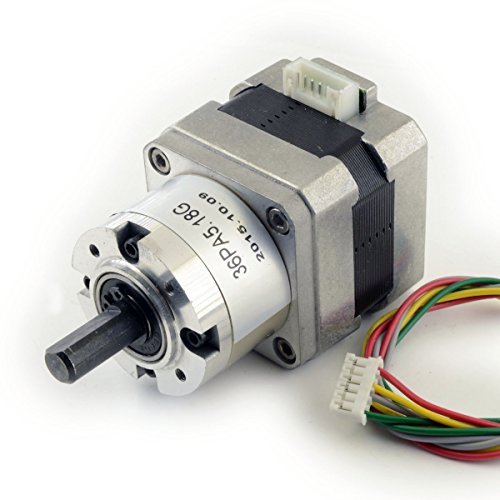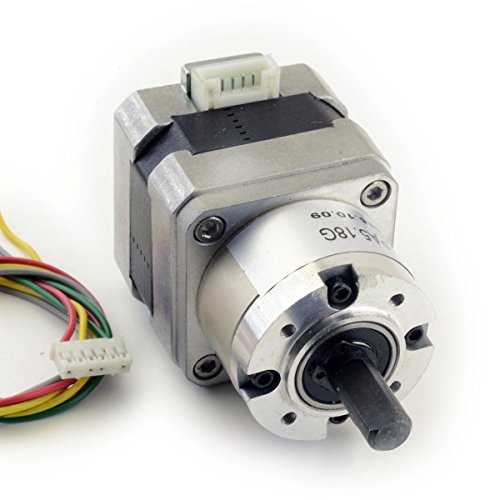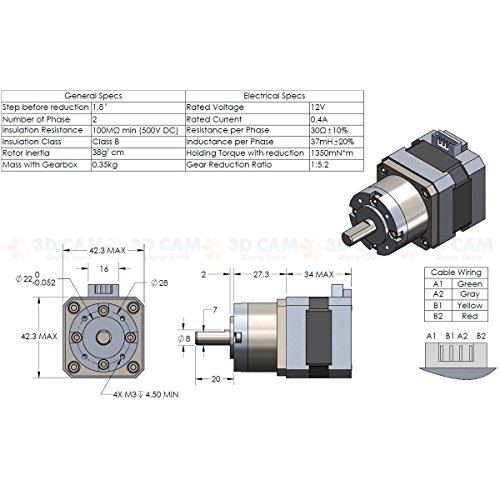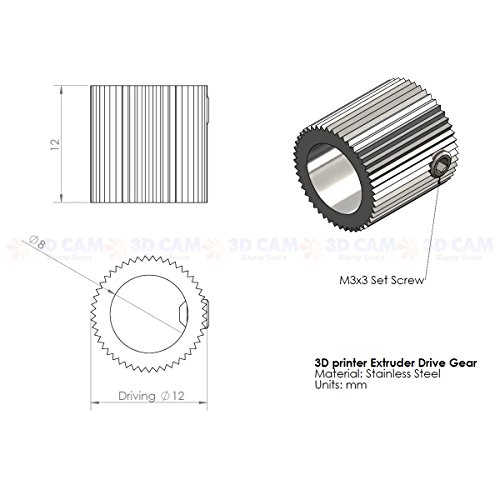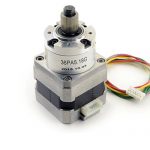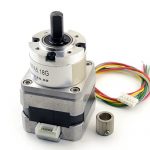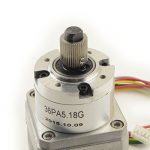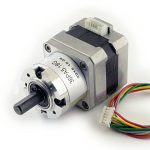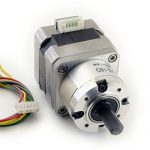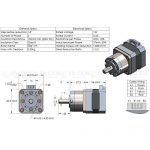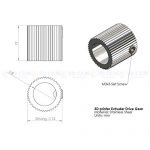 Geared 5:1 NEMA 17 Bipolar Stepper Motor with Filament Gear for RepRap 3D Printer Extruder Kossel Mini Prusa i3
$45.99 (as of October 8, 2017, 8:54 pm)
Geared 5:1 NEMA 17 Stepper Motor
Used in many CNC applications and 3D Printer extruders
High torque, still relatively high speed with 5:1 gear reduction
Description
This stepper motor can be used in the 3d printer extruder, to drive filament with force and authority. You can select option to include 8mm bore filament drive gear along with stepper motor. Outside driving diameter of the gear is 12mm.
Please supplied datasheet for motor data and dimensions. Drawing for filament gear is also included.
Technical Specs:
• Mass: 0.38 kg
• Step Angle: 1.8 deg
• Driver Voltage: 12V – 24V
• Rated Current: 1.5A
Package contents:
1 x 5:1 Planetary Geared Stepper Motor.
1 x Connection cable.
1 x Filament Gear with 8mm bore.
Geared 5:1 NEMA 17 Stepper Motor
Used in many CNC applications and 3D Printer extruders
High torque, still relatively high speed with 5:1 gear reduction
SOAP Fault: (faultcode: aws:Client.RequestThrottled, faultstring: AWS Access Key ID: AKIAIPIWXOVXVHGU4IOA. You are submitting requests too quickly. Please retry your requests at a slower rate.)
SOAP Fault: (faultcode: aws:Client.RequestThrottled, faultstring: AWS Access Key ID: AKIAIPIWXOVXVHGU4IOA. You are submitting requests too quickly. Please retry your requests at a slower rate.)