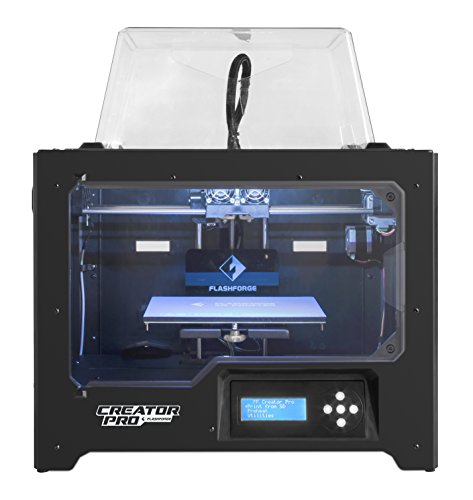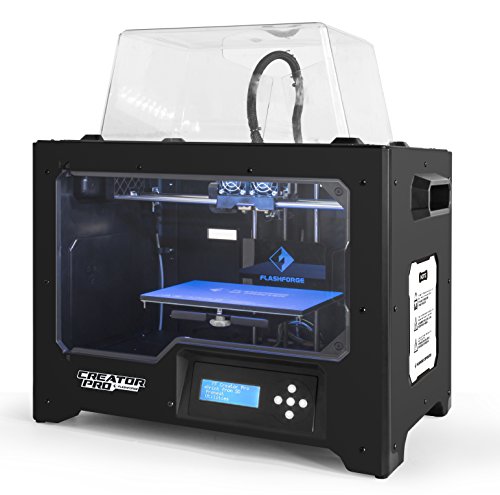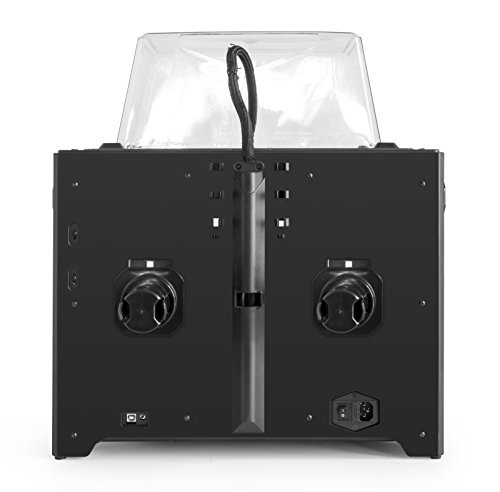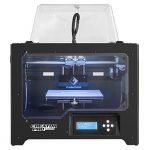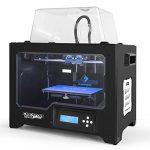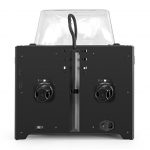 FlashForge 3d Printer Creator Pro, Metal Frame Structure, Acrylic Covers, Optimized Build Platform, Dual Extruder W/2 Spools, Works with ABS and PLA
$1,199.00 (as of October 7, 2017, 7:11 pm) & FREE Shipping. Details
Full manufacturer's warranty fulfilled by Flashforge, and lifetime support provided by expert FlashForge technicians
A sturdy metal frame that is substantially more stable than the Creator's original wood frame
Aviation level aluminum plate with a thickness of 6.3mm guarantee its surface is completely flat and will not warp during heating process.
Description
Amazon Customer Reviews
Reviews (0)
Description
Leaving our competition a step or two behind, these new features are only available on the new FlashForge Creator Pro:
– A new power supply from Delta-the world's leading power supply maker. The printer's voltage control now sets automatically to match region.
– The new front door comes pre-installed, and has been re-designed to provide easier access to prints.
– The new top cover comes in one solid piece, making it stronger and more effective at regulating temperature.
– The new, larger platform adjusting screws have been re-engineered for easier use.
Package Contains:
-The Creator Pro
-Dual Extruder
-2x Spool Holders
-2 spools filament(N.W.:1 kilogram per spool, material and color randomly selected)
-2x spare blue platform sticker
-2x filament guide tubes
-Screwdrive, screws, Allen Wrenches and 2 spare Teflon tubes in accessories bag
-Power Supply Cable
-USB cable
-Acrylic top cover
-1×4GB SD card(contains software, test sample files and operation manual)
Software: FlashPrint, ReplicatorG, Simplify3D, MakerWare
· Compatibility: Windows, Mac OSX and, Linux
· Print from SD card or over USB
· Input file type: STL, gcode
Printing
Build envelope: 225 x 145 x 150 mm
Build volume: About 5 liters
Layer thickness: 0.1-0.3 mm(adjustable)
Nozzle diameter: 0.4 mm
Materials
· Works well with 1.75 mm ABS,PLA
Full manufacturer's warranty fulfilled by Flashforge, and lifetime support provided by expert FlashForge technicians
A sturdy metal frame that is substantially more stable than the Creator's original wood frame
Aviation level aluminum plate with a thickness of 6.3mm guarantee its surface is completely flat and will not warp during heating process.
Metal platform support plus 10mm guide rod ensure a precise Z axis movement and prevent platform arm from deforming.
Enclosed chamber insulates and protects ABS prints
SOAP Fault: (faultcode: aws:Client.RequestThrottled, faultstring: AWS Access Key ID: AKIAIPIWXOVXVHGU4IOA. You are submitting requests too quickly. Please retry your requests at a slower rate.)
SOAP Fault: (faultcode: aws:Client.RequestThrottled, faultstring: AWS Access Key ID: AKIAIPIWXOVXVHGU4IOA. You are submitting requests too quickly. Please retry your requests at a slower rate.)