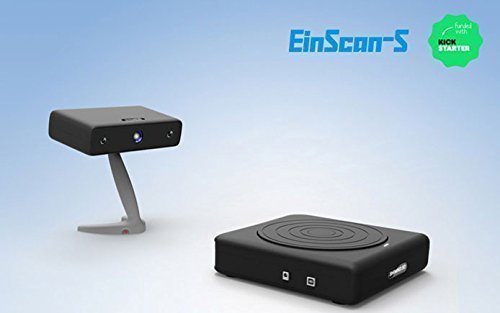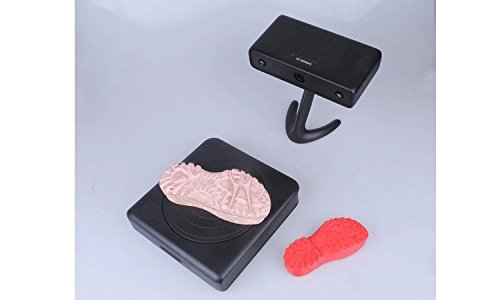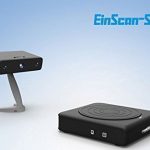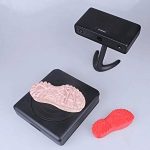 EINSCAN-S 3D SCANNER
$1,099.00 (as of October 8, 2017, 8:55 pm)
High Scan Accuracy: 0.1mm
Easy to use
Scan Small to Large
Description
Amazon Customer Reviews
Reviews (0)
Description
High professional level device
EinScan-S is fast, accurate, safe 3D scanner for creative 3D printing applications! It utilizes white light 3D scanning technology, features in low noise, superior characteristics. With affordable price, it generates high scanning accuracy (~0.1mm) . It is the best 3D scanning device under $1500 USD category!
Easy to use
EinScan-S scanner allows anyone to scan. All you have to do is "click"and the scan process will be done automatically, to turn objects into 3D models on computer. International standard file formats, .stl, .obj, it can applied in many 3D applications.
Scan Small to Large
EinScan-S is capable of scanning for objects small and large.The maximum scanning size is 200*200*200mm under automatic scan mode;700 mm *700 mm *700mm under free scan mode.
Faster than Ever
Automatic scan takes less than 3 minutes to complete one circle, 3-4 times faster than similar desktop 3D scanner in the market with the turntable scans.
Color Texture Scan
EinScan-S can capture geometric shape, color and texture information, which can be applied in computer graphics and animation, games, digital archiving, prototyping and color 3D printing, etc…
Two Scan Options
Equipped with automatic scan and free scan mode, EinScan is capable of scanning for objects small and large. Two scan mode can be switched from each other freely.
Eye Safety Lighting
White light scanning is far safer than laser scanning. The white light is created by a projector very similar to those used in classrooms and offices.
Portable
At less than 8 lbs (3.5kg), this device can be taken anywhere.
High Scan Accuracy: 0.1mm
Easy to use
Scan Small to Large
Faster than Ever
Color Texture Scan
SOAP Fault: (faultcode: HTTP, faultstring: Service Unavailable)
SOAP Fault: (faultcode: HTTP, faultstring: Service Unavailable)