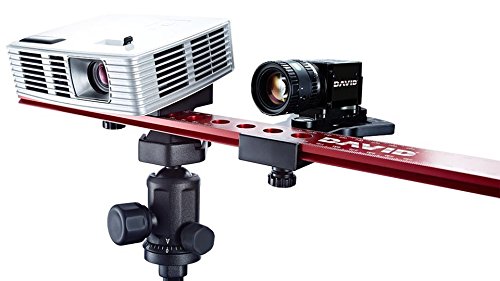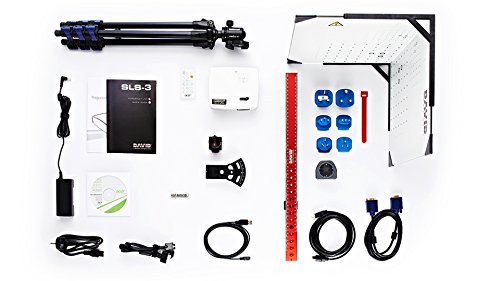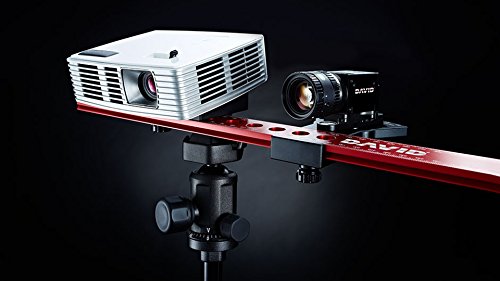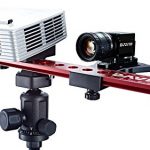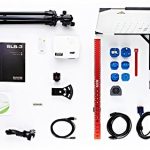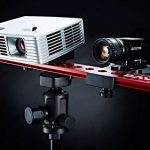 DAVID SLS-3 3D Scanner
$3,995.00 (as of October 8, 2017, 8:56 pm) & FREE Shipping. Details
Industrial camera with high quality lens
Video projector with special lens for large focal range, including remote control
USB drive with DAVID PRO software
Description
This advanced Structured Light 3D Scanner (SLS-3) enhances the well proven structured-light-technology from DAVID with much better handling. Twice as fast and twice as accurate than the DAVID SLS-2.
The system allows for flexible 3D scanning, is very mobile and can be positioned easily in front of the surface to be scanned.
A single click in the exceptional DAVID4 software starts the scanning process and a few seconds later the digitized 3D model appears on the screen. This 3D scanner can capture color (texture) of the target. DAVID4 software has turntable integration for the DAVID motorized turntable (TT-1)
You are able to scan all of the sides of the object in succession, with optional automatic aligning of scans, and subsequently render an enclosed 360° model.
The 3D model can be exported in standard 3D file formats (such as OBJ, STL and PLY) and processed in other applications including 3D Printing.
Technical specification

• Scan size: 60 – 500mm

• Resolution/Precision: Up to 0.05% of scan size (up to 0.05mm)

• Scanning time: One single scan within a few seconds

• Mesh density: Up to 2,300,000 vertices per scan

• Export formats: OBJ, STL, PLY
System requirements

• Standard-PC (32/64 bit – Windows Vista, 7, 8, 10)

• 3D graphics adapter

• Available VGA or HDMI port

• Two available USB ports

• Recommended: Dual-core processor, 64bit, 2 GHz, 4 GB RAM, NVIDIA or AMD graphics processor

Industrial camera with high quality lens
Video projector with special lens for large focal range, including remote control
USB drive with DAVID PRO software
High quality tripod, camera slider and rail
Calibration panels printed on both sides for multiple scan volumes
SOAP Fault: (faultcode: aws:Client.RequestThrottled, faultstring: AWS Access Key ID: AKIAIPIWXOVXVHGU4IOA. You are submitting requests too quickly. Please retry your requests at a slower rate.)
SOAP Fault: (faultcode: aws:Client.RequestThrottled, faultstring: AWS Access Key ID: AKIAIPIWXOVXVHGU4IOA. You are submitting requests too quickly. Please retry your requests at a slower rate.)