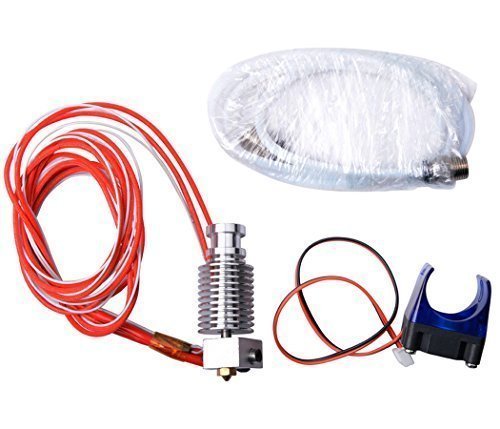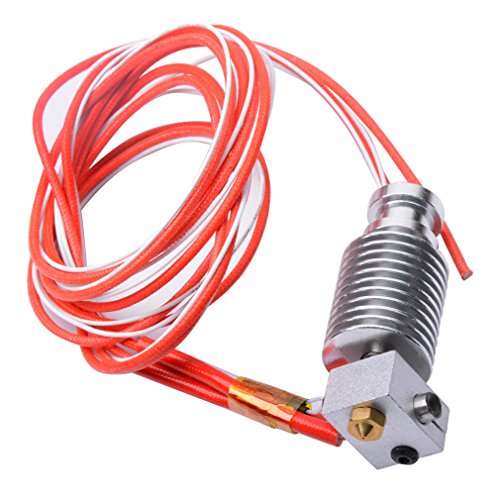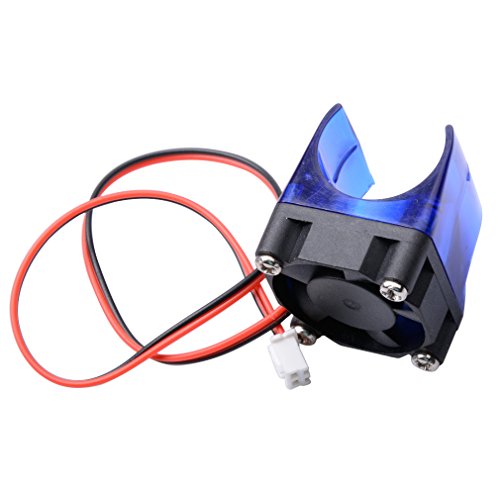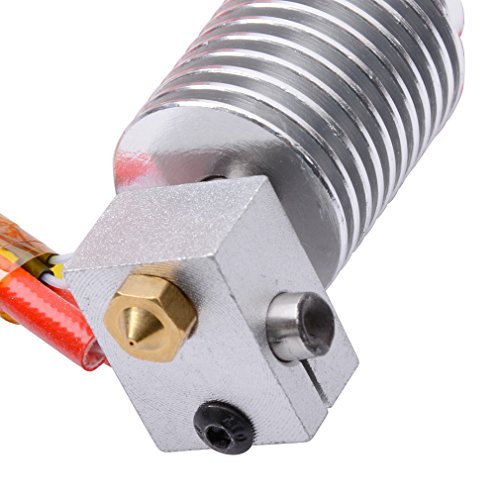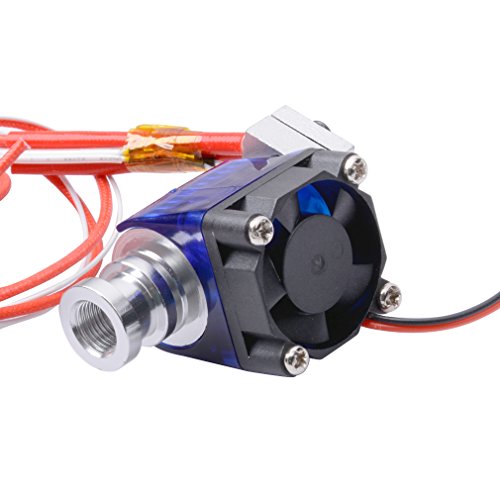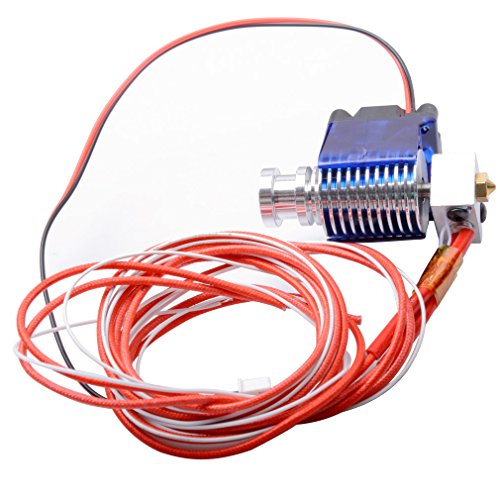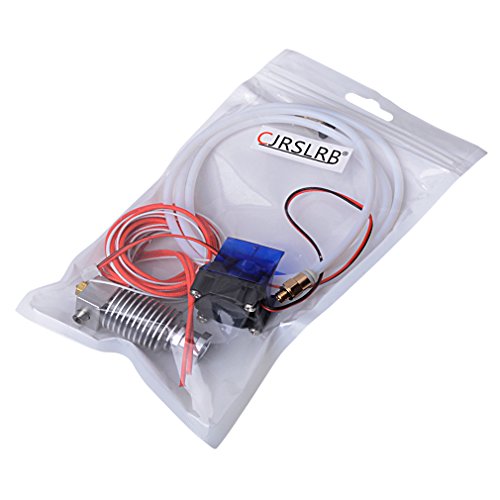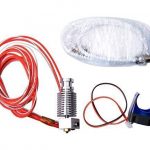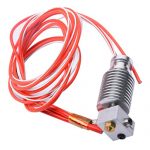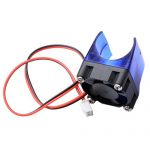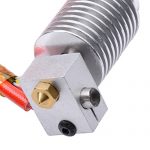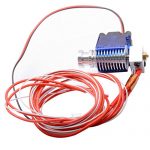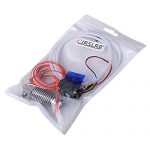 CJRSLRB® 3D Printer Metal J-head Hotend V6 Hot End for RepRap with Single Cooling Fan 1.75mm Direct Filament Wade Bowden Extruder 0.4mm Nozzle
$25.99 (as of October 8, 2017, 8:48 pm) & FREE Shipping. Details
RepRap 3D printer extruder hotend compatible with E3D V6 1.75mm / 0.4mm
12V 40W heater, 12V 013A high speed fan with shroud, NTC 3950 pre-wired thermistor
Smaller – Easier – Higher Performance.
Description
Amazon Customer Reviews
Reviews (0)
Description
Print the Widest Range of Materials Possible.
High Temperature Peformance.
With PTFE in hot regions of our HotEnd we can reach 260C with the supplied thermistor. By swapping a thermistor for a thermocouple (may require additional electronics) you can reach over 280C.
This not only allows you to print extremely high temperature materials like PP/ Polycarbonate and Nylons but also eliminates HotEnd meltdown failures associated . latest v6 hotend has a PTFE liner inside the hotend this liner is never subjected to high temperatures so there is no risk of damaging the liner through overheating.
Our new HeaterBlock gives the fastest heat up times and the most responsive temperature control by clamping around the cartridge for maximum thermal contact. The new thermistor placement means you get the most accurate temperature readings with the fastest response. What this means for you the user is that you can go from 20C to 200C in just 65 seconds, temperature control is responsive enough that you can keep the hotend within 0.5C of your set temperature or less with ease.
Reduced Bulk and Z-Height.
We've focused on cutting as much bulk from the V6 as possible. This means an overall length of just 72mm and significant reductions in bulk in the X/Y dimensions by using our new injection moulded fan duct.
Package Included:
1 x Metal J-Head hotend 1.75mm / 0.4mm nozzle / 12V 40W Heater / NTC3950 Thermistor
1 x Heatsink shroud with 12V 0.13A High Speed Fan 3010S
1 x One meter long bowden PTFE/teflon tubing 4mm OD 2mm ID
1 x Pneumatic Straight Fitting to connect to extruder cold end
RepRap 3D printer extruder hotend compatible with E3D V6 1.75mm / 0.4mm
12V 40W heater, 12V 013A high speed fan with shroud, NTC 3950 pre-wired thermistor
Smaller – Easier – Higher Performance.
High Temperature Peformance.
Easy No-Solder, No-Tape, No-Adhesive assembly and maintenance.
SOAP Fault: (faultcode: aws:Client.RequestThrottled, faultstring: AWS Access Key ID: AKIAIPIWXOVXVHGU4IOA. You are submitting requests too quickly. Please retry your requests at a slower rate.)
SOAP Fault: (faultcode: aws:Client.RequestThrottled, faultstring: AWS Access Key ID: AKIAIPIWXOVXVHGU4IOA. You are submitting requests too quickly. Please retry your requests at a slower rate.)