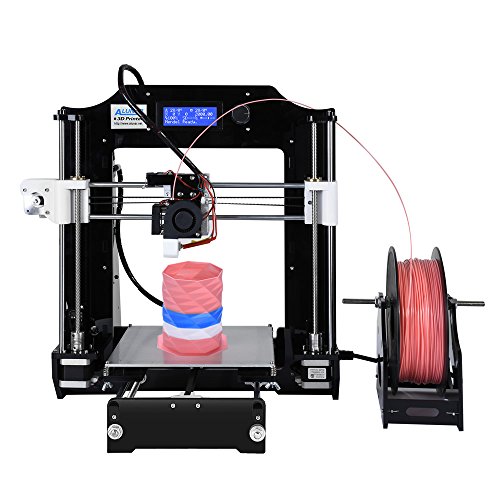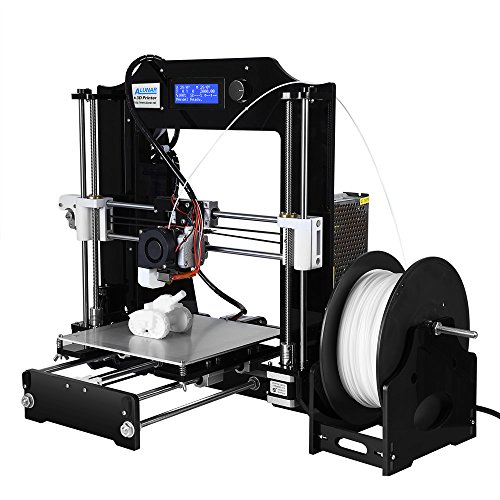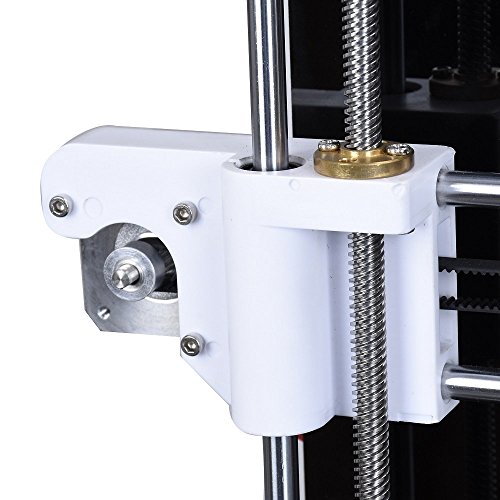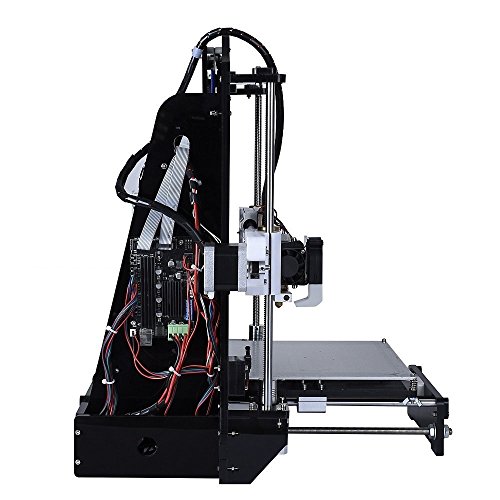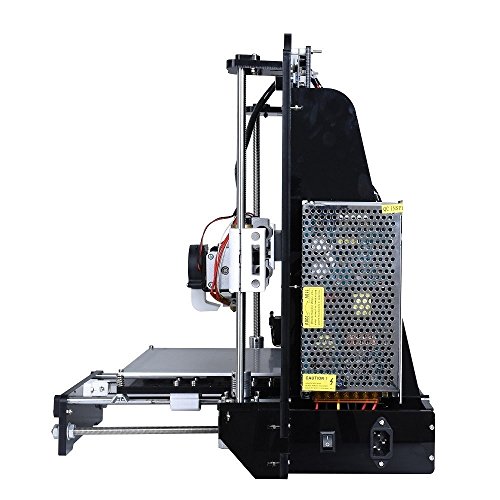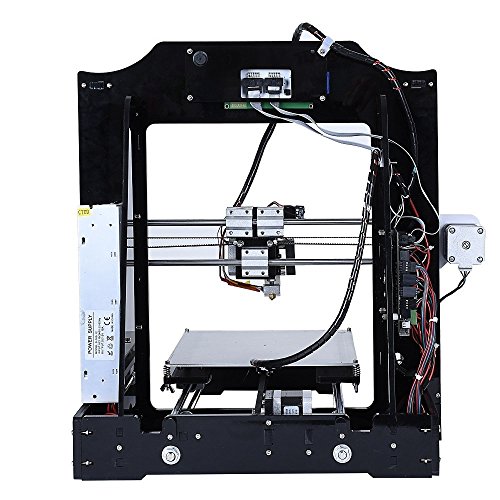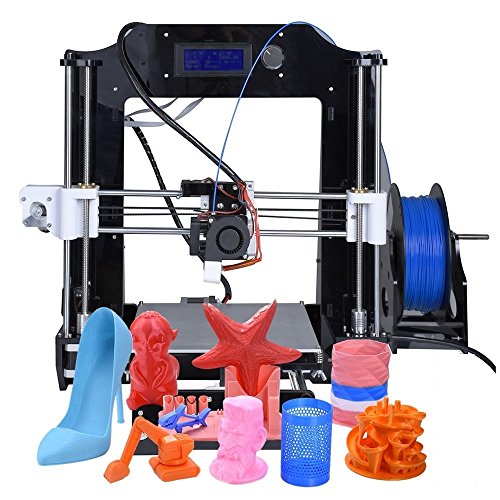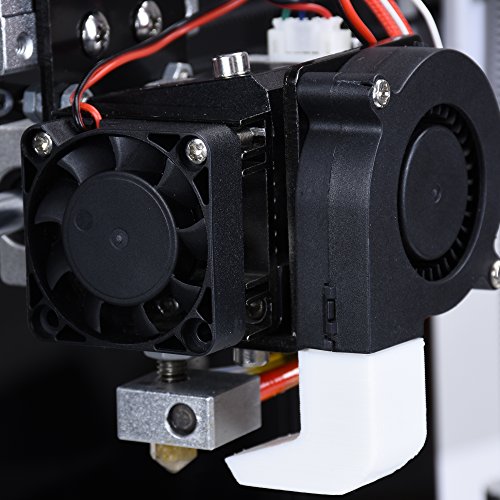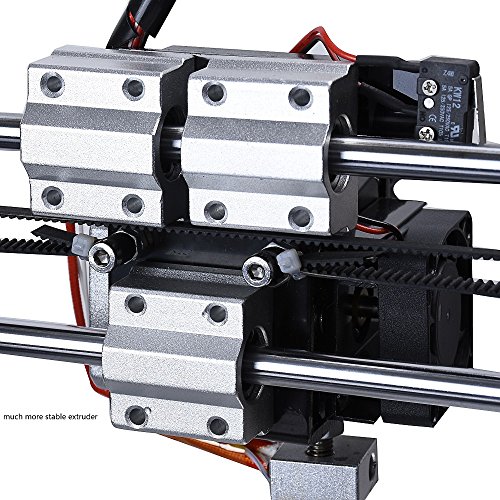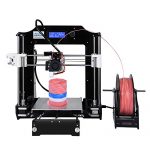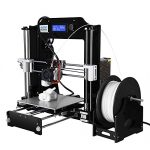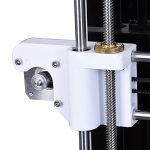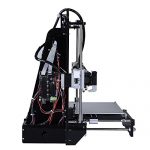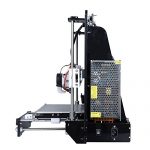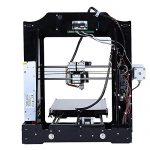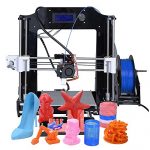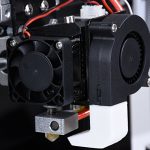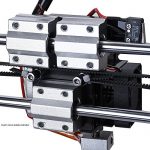 Alunar® Upgraded DIY Desktop 3D Printer Reprap Prusa i3 High Accuracy Self-Assembly Tridimensional FDM Printer Perfect for Educational Use,Multi-colors Printing Machine
$269.99 (as of October 9, 2017, 12:00 am) & FREE Shipping. Details
Save $20.00 with this coupon. Enter code FF6KCT7Z at checkout.
Your coupon will be applied at amazon checkout.
Details
1. Updated function:Auto Uninstall filament function.When you choose to change filament,the 3D printer will auto uninstall the filament, no need to pull out the filament so hard.
2. Alunar 3D printer supports multi colors printing for one item. When printing,can change filament,to print by different colors 3D filament.
3. Lcd screen display, and by knob to control this 3D printer.Special function:Pause printing & Control printing speed.
Description
Alunar 3D printer can be widely used in education, industrial design, school research and so on.
You can also make some toys for your children by this printer.
However, we must tell you all that this 3D printer is in need of great passion,
patience and operational ability since it is a DIY kit,comes with all 3D printer spare parts.
Brand:Alunar
Model:M508
Structure:Acrylic frame type
Print nozzle: 1 nozzle
Printing technology:FDM
Print size:200*200*210 mm(7.87*7.87*8.27 inch)
Support off-line print:Micro SD card
Is there a display:Yes(LCD display)
XY axis rotational speed (maximum):3000mm/min
Z axis rotational speed (maximum):200mm/min
XY axis positioning accuracy:0.012mm
Z axis positioning accuracy:0.004mm
Print speed:40-120mm/s
Standard extrusion nozzle:0.3mm
Best Extrusion head operating temperature (maximum):200 degree Celsius (260)
Best Hot bed temperature (maximum):50 degree Celsius (about 100)
Hot bed material:MK III Aluminum plate
Printing materials:PLA,ABS
Recommended print material:PLA
Printing materials diameter:1.75mm
Support file format:STL, G-code
Operating system:XP, Win7,Mac OS,Linux
Recommended print software:Cura / Repetier-Host
Power supply:
Input: AC 110V/220V 50/60Hz
Output: DC 12V 15A 180w
Working environment:Temp:10-40 degree Celsius Humidity 20-50%
Note: The package only include all the spare parts for the 3D printer, not the assembled machine.
The filament and the printed items in the pictures are not included.
The assembly instruction in the memory card with package,
Detail assembling video on YouTube.
We are always ready to help,if you have any problem about Alunar 3D printers.
1. Updated function:Auto Uninstall filament function.When you choose to change filament,the 3D printer will auto uninstall the filament, no need to pull out the filament so hard.
2. Alunar 3D printer supports multi colors printing for one item. When printing,can change filament,to print by different colors 3D filament.
3. Lcd screen display, and by knob to control this 3D printer.Special function:Pause printing & Control printing speed.
4. 0.3 mm 3D printer nozzle, make the printing much more elaborate. Mould parts for Z axis and three slide blocks for extruder make the printer much more stable.Free 1 roll Kapton Tape to protect the hotbed ,also easy for moving off the printing from hotbed.
5. The power supply for Alunar 3D printer is 110 V-220 V, you can switch it to fit your country use. Also it has switch to turn on and turn off the 3D printer.It is much safer.
SOAP Fault: (faultcode: HTTP, faultstring: Service Unavailable)
SOAP Fault: (faultcode: HTTP, faultstring: Service Unavailable)