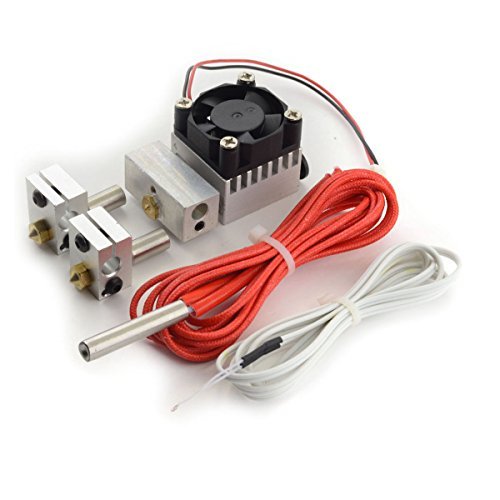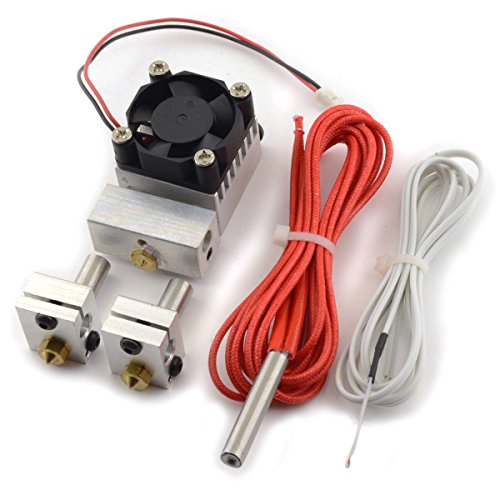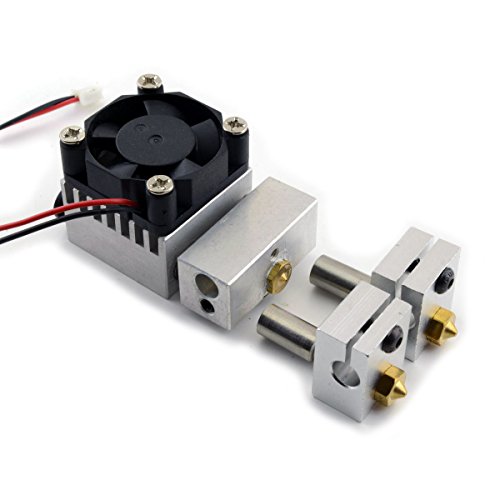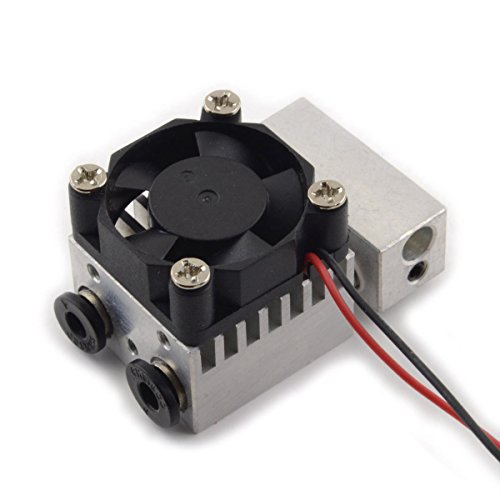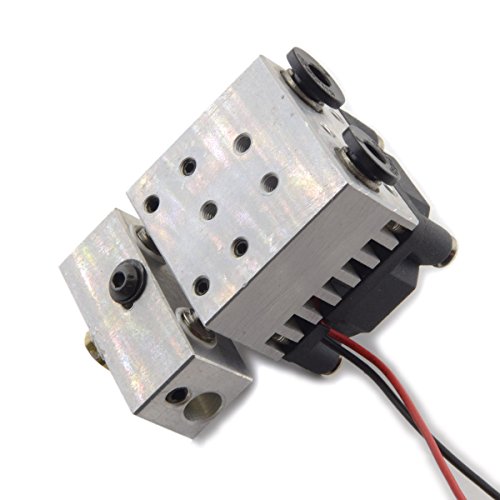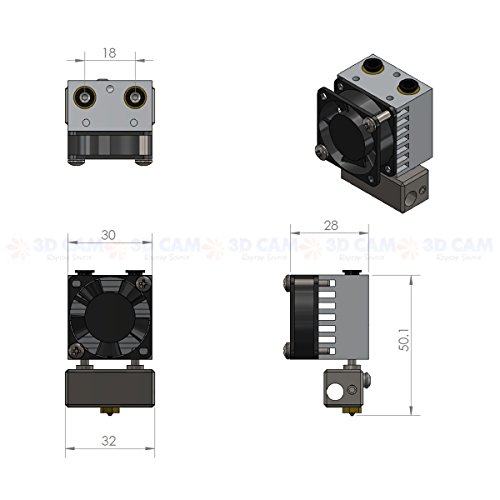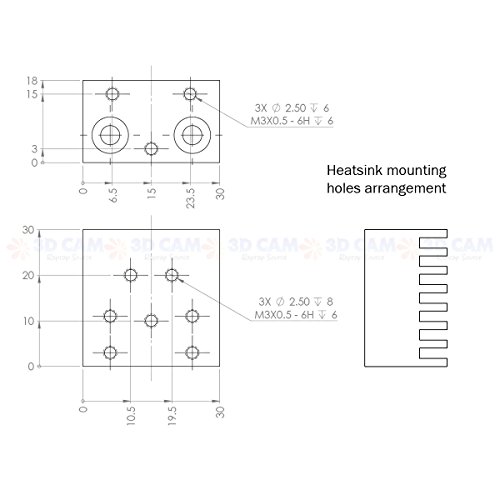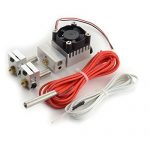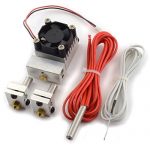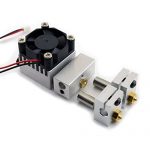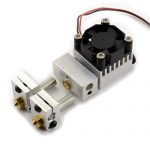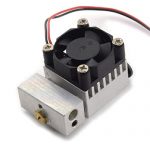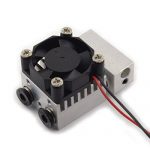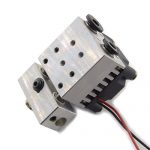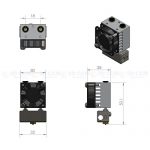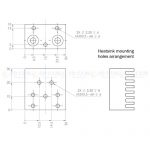 3D Printer 2-input Switching Bowden Hot End 0.4mm / 1.75mm /w add-on dual heads
$89.99 (as of October 8, 2017, 8:48 pm)
Dual input dual nozzle RepRap 3D Printer bowden print head 1.75mm / 0.4mm
Short distance between nozzles saves print volume
All metal construction, no PTFE parts in hot zone
Description
This hotend is high-quality all metal (no plastic/PTFE parts in hot zone, except for thermistor wiring insulation).
This pack gives you the capability of both Single Nozzle Dual Input Switching Hotend and more traditional Dual Nozzle Dual Input hotend. This will allow you to build and swap between each system quickly and easily.
Printing with a Switching-Hotend is an exciting new frontier, although software and electronics setup are fairly simple and we are seeing great results. This hotend takes some extra learning and getting used to and may require a little tinkering and tuning to get awesome prints. If you're looking for a more conventional system then dual input/dual output Chimera-type of the hotend may be a better fit for your needs.
See supplied drawings for overall dimensions and mounting holes pattern.
Hotend is equipped with NTC3950 thermistors and 12V 40W heater
NTC 3950 Thermistor parameters:
Small Size: 1.25mmx2.0mm glass bead
High accuracy: 1%
Resistance value at 25°C=100K
Wiring insulation: high temperature teflon/PTFE
Wiring length: 1 meter
Package contents:
1 x All Metal Dual Input Switching Hotend 1.75mm / 0.4mm nozzle / 12V 40W Heater / NTC3950 Thermistor.
1 x 12V 0.13A 30x30x10 High Performance Cooling Fan
2 x M3x12 Fan mounting screws
2 x Add-on print heads for dual nozzle conversion
Dual input dual nozzle RepRap 3D Printer bowden print head 1.75mm / 0.4mm
Short distance between nozzles saves print volume
All metal construction, no PTFE parts in hot zone
12V 40W heaters, 12V 0.13A high speed fan, NTC3950 pre-wired thermistors
SOAP Fault: (faultcode: aws:Client.RequestThrottled, faultstring: AWS Access Key ID: AKIAIPIWXOVXVHGU4IOA. You are submitting requests too quickly. Please retry your requests at a slower rate.)
SOAP Fault: (faultcode: aws:Client.RequestThrottled, faultstring: AWS Access Key ID: AKIAIPIWXOVXVHGU4IOA. You are submitting requests too quickly. Please retry your requests at a slower rate.)