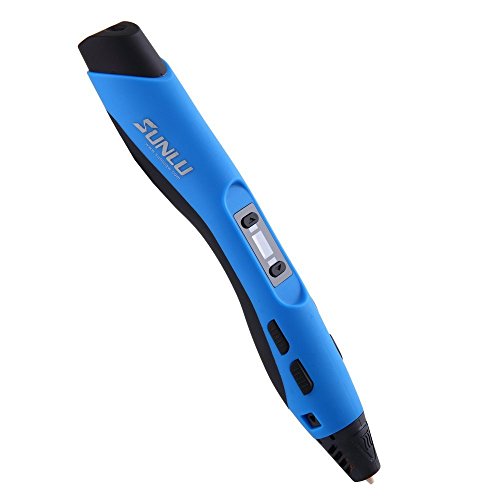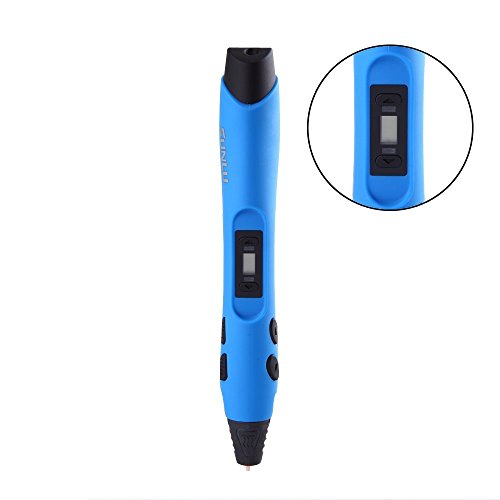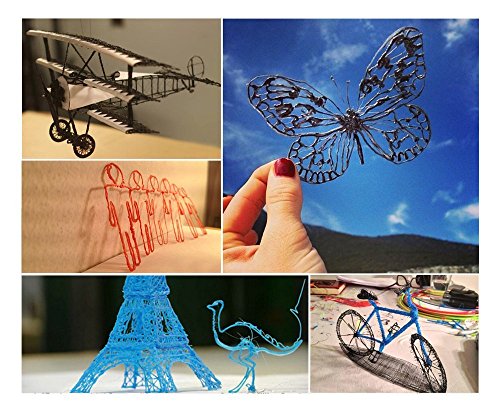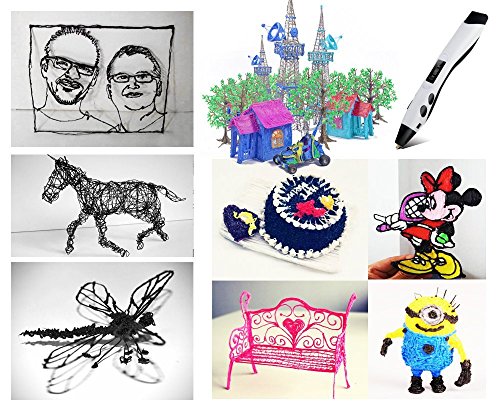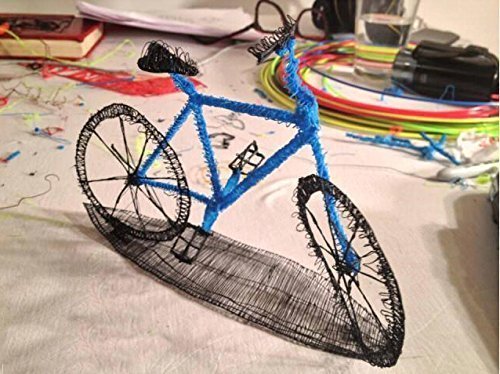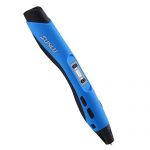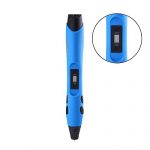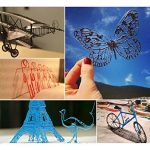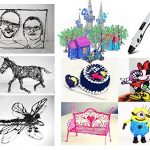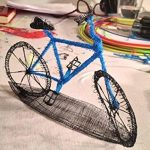 3D Pen
$109.99 (as of October 8, 2017, 9:56 pm)
1. GBB 3D pen, Intelligent control, portable and only 55 grams.
2. Crafting pen with OLED screen, eight digital Speed Controls for more accurate and stable extruding.
3. Packaged with ABS fibrous material and power supply, this 3D drawing pen is a great tool for anyone interested in 3D doodle model making, even hobbyist can draw freely.
Description
Amazon Customer Reviews
Additional information
Reviews (0)
Description
Congratulations to be as an owner of our GBB intelligent 3.0 generation 3D drawing pen.
Scribbler 3D Pen is a tool for the creative minds of our generation. It allows you to build 3D objects from the ground up. Drawings, paintings, sculptures.
Here's How The Scribbler 3D Pen Works
The Scribbler 3D Pen uses filaments that you can extrude out of the nozzle/tip once they've been heated. As it exits the pen, it instantly cools and solidifies as you begin drawing your creation. This allows it to create a strong, stable foundation so you can continue building alone the way.
Have fun with our newly upgraded 3D Pen.
DIY a special gift for your lover and family with 3D Printing Pen.
Come true your childhood dream. Bring the fantastic thoughts into vivid objects.
Improve children imagination, broaden their new horizons and develop their creativity
Notice: The device is suitable for children over 8 years old and adults; children must be accompanied and monitored by adult when using the pen.
Specifications:
Recommended temperature: ABS:180-210 Celsius, PLA/Wood:160-180 Celsius
Supported Material: 1.75mm PLA/WOOD/ABS
Input: 100/250V 2A Output: DC12V 2A 24W
Package Included:
1* 3D Pen
1* Power Adapter
1* Free filament material
1*User Manual
1. GBB 3D pen, Intelligent control, portable and only 55 grams.
2. Crafting pen with OLED screen, eight digital Speed Controls for more accurate and stable extruding.
3. Packaged with ABS fibrous material and power supply, this 3D drawing pen is a great tool for anyone interested in 3D doodle model making, even hobbyist can draw freely.
4. Develop imagination: drawing, model printing & art crafts design, promote children's brain development, safety, health, eco.
5. Perfect after-sale service: supply 12 months warranty and tech support.
SOAP Fault: (faultcode: aws:Client.RequestThrottled, faultstring: AWS Access Key ID: AKIAIPIWXOVXVHGU4IOA. You are submitting requests too quickly. Please retry your requests at a slower rate.)
SOAP Fault: (faultcode: aws:Client.RequestThrottled, faultstring: AWS Access Key ID: AKIAIPIWXOVXVHGU4IOA. You are submitting requests too quickly. Please retry your requests at a slower rate.)
Additional information
| | |
| --- | --- |
| Color | Blue, Gray, Green, White |